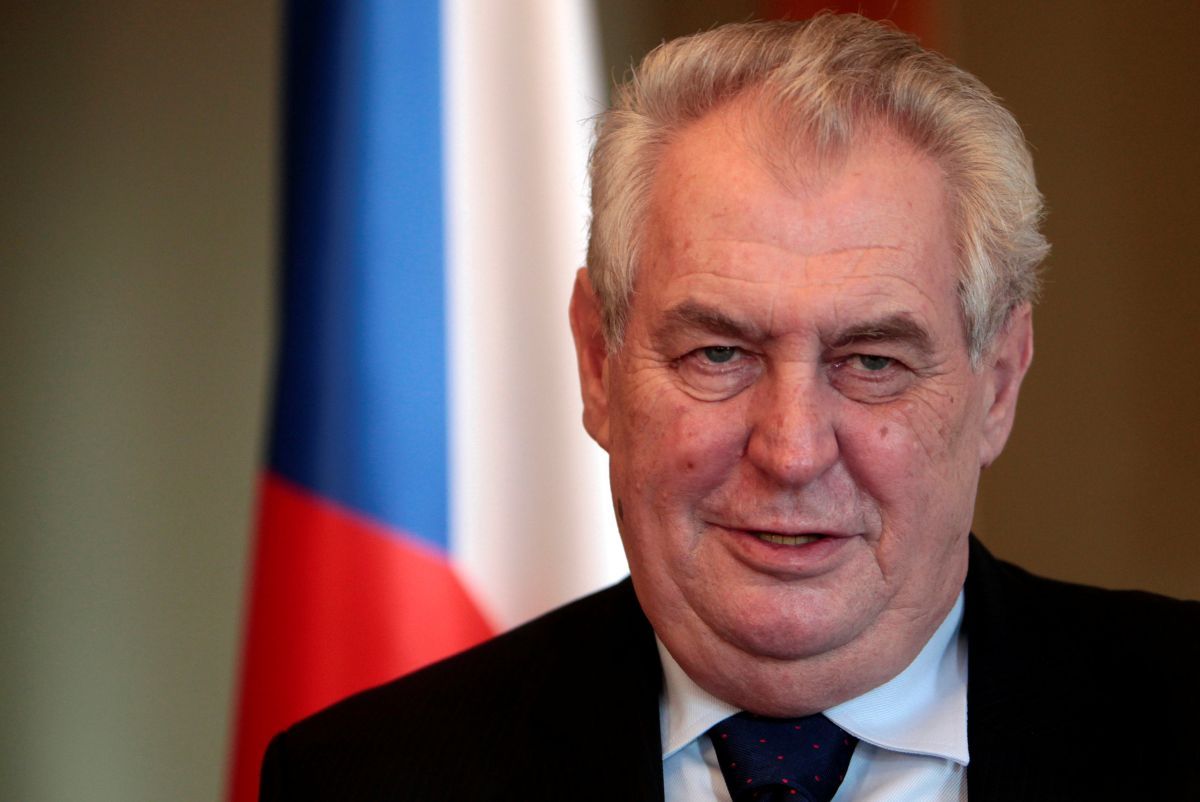 REUTERS
Czech President Milos Zeman, known for his pro-Russian stance has received a delegation, which its members say "represents the interests of Rusyns seeking autonomy within Ukraine".
The early September's reception was symbolically timed to the centenary of the signing of the Saint Germain Treaty of Sept 10, 1919, according to Radio Prague, citing the publication Deník N.
The international agreement confirmed the accession to Czechoslovakia of Subcarpathian Rus - the historical region of Transcarpathia, native to ethnic Rusyns.
According to the publication, the Czech president agreed to mediate between Kyiv and the Rusyns, who, according to them, require official recognition of a separate and autonomous status for their territory. Zeman promised to discuss this issue with President of Ukraine Volodymyr Zelensky.
Read alsoCzech Republic probing almost 20 citizens for fighting against Ukraine forces in Donbas – envoy
Responding to journalists' questions, Ukrainian Ambassador to the Czech Republic, Yevhen Perebyinynis, said that activists speaking on behalf of the Rusyns "are engaged not only in their culture and language, but also in further destabilization of our country, which is already fighting pro-Russian separatists and Russian aggression in the east."
"The Rusyn issue is not that of nationality, but a political project that is largely being supported, promoted and financed by the Kremlin with the aim of destabilizing Ukraine, especially in Zakarpattia," the envoy said.
It is noted that Priest Dmytro Sydor, who had previously received a suspended sentence for an encroachment on the territorial integrity of Ukraine, was part of the delegation to Prague. Earlier, media reports said his efforts had been funded by the Kremlin to destabilize the region. The meeting with Zeman was also attended by Mykhailo Tyasko and Vasyl Dzhuhan, entrepreneurs who have long been living in the Czech Republic and maintain close contacts with the country's president.
Both businessmen were part of Zeman's campaign HQ and accompanied him on a trip to Russia.
Spokesman for President Zeman has commented on the outcome of the meeting: "Mr President emphasized that he fully supports territorial integrity of Ukraine. His words are only a statement of the content of Minsk agreements. The change in centralization that they assume is a completely and fully an internal affair of Ukraine. Mr. President will not interfere in this process."
Czech President Milos Zeman has a long record of scandalous statements and pro-Russian moves.
In June, he called on Ukraine and the international community to come to terms with the fact that Russia occupied Crimea.
The Czech Republic's foreign policy is determined by the country's government, not president.