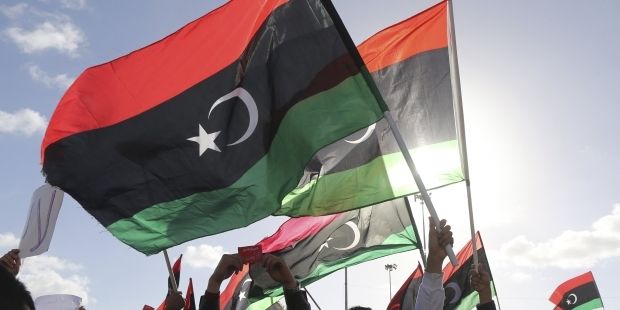 REUTERS
Several episodes where Il-76TD turbofan strategic airlifters, owned by Ukraine-registered companies were damaged or destroyed in war-torn Libya sparked a series of reports in Russian information outlets claiming the aircraft had been smuggling weapons to both sides of the civil conflict.
The Ukrainian side, while admitting that the privately-owned aircraft had been destroyed, denied Russia's narrative, reads a report published by Jamestown Foundation.
Some ultra-conservative Russian outlets even declared that international sanctions should be introduced against Ukraine for its "violation of the resolution of the [United Nations] Security Council".
Reactions to this news by Ukrainian sources was diametrically opposite. Ukraine's Deputy Minister of Information Policy Dmytro Zolotukhin stated, according to Obozrevatel, that "the [August 6] incident at the Misrata airport is nothing but a new attempt of the Russian side to discredit Ukraine… Russia has been trying to accuse Ukraine of smuggling weaponry for the past ten years […] but there is no direct evidence proving this". As argued by Ukrainian military commentator Alexander Kovalenko, the Russian side falsely attributed the transport planes to Kyiv (rather than private companies) and lied about the contents of their cargo. Russia's goal, he contends, was to discredit Ukraine, both in the eyes of the West and Turkey, and to raise the issue of international sanctions, thereby distracting attention from Russia's own activities in the region.
Read alsoOSINT group reveals Russia's anti-Ukrainian info campaign ahead of Zelensky's visit to Turkey
Moreover, Kovalenko claimed that the "information campaign launched by Russia" bears all the traces of previous "anti-Ukrainian disinformation campaigns that involved various [Russian-linked] actors, ranging from trolls and marginal disinformation outlets to large, state-sponsored platforms such as Zvezda, Lenta.ru and others", according to Sprotyv.info.
Likewise, the coordinator of the Ukrainian online investigative platform Information Resistance, Yuri Karin, claims that Russia's key objective in this story is to "discredit Ukraine in the eyes of [its] Western partners […] to form the impression that the country is smuggling weaponry to various terrorist formations in zones of regional instability." Karin also points to similar fake stories previously disseminated by the Russian media, such as the purported "deliveries of Ukrainian rocket facilities to North Korea" as well as "weaponry smuggled to Syria, Lithuania, Yemen […], the Islamic State, the Taliban […], and other examples." According to Karin, "Russia's additional goal is to exploit the specter of "new refugees" – an extremely sensitive topic for the European Union – which Ukraine could be blamed for because of its supposed "weapons deliveries into an intense military confrontation".
Read alsoRussia, again, trying to tar Ukraine in bid to squeeze it out of Indian arms market
Undoubtedly, Moscow is determined to use these developments in its favor – to vilify Ukraine's image in the eyes of the international community, according to the report published by Jamestown Foundation. However, some blank spots remain. It is unclear how strategic airlifters like the Il-76 and An-124, claimed to be operated by "private air companies", could be employed without the Ukrainian Ministry of Defense being aware of this. Amidst the ambiguity regarding the facts, these episodes clearly threaten to damage Ukraine's international reputation while easily playing into the hands of Russian propaganda.