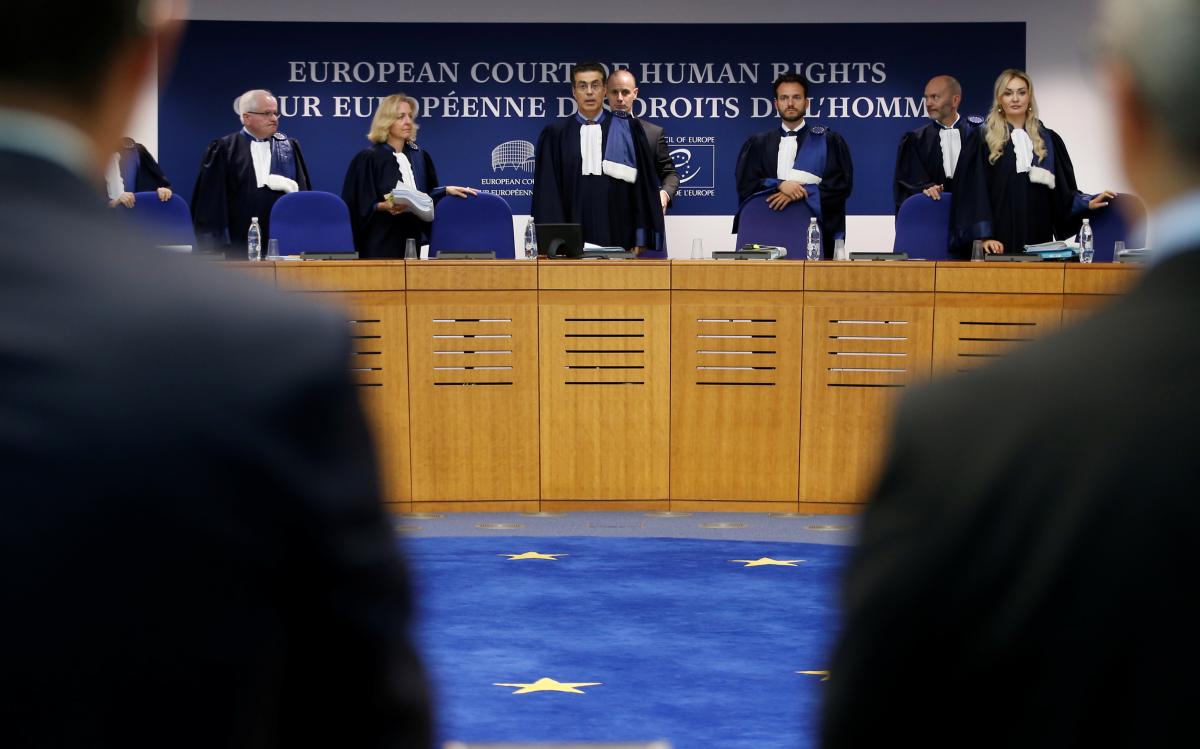 REUTERS
The Russian Federation has announced another "official" date of its occupation of Ukraine's Crimea during hearings at the European Court of Human Rights (ECHR), without giving a reason.
This was reported by the Ukrainian-based European Pravda news outlet, citing a statement by Russian Deputy Justice Minister and Russia's Representative to the ECHR Mikhail Galperin. He presented oral arguments before taking questions from the 20-judge panel at the ECHR in Strasbourg, France, on September 11.
Read alsoRussia allows possibility of pulling out of human rights convention
According to Galperin, Russia agrees to recognize its responsibility for observing human rights in the Crimea after March 18, 2014.
"Before March 18, it is Ukraine that bears all responsibility for observing human rights," Galperin said, explaining that the Russian government was installed on the peninsula as of March 18, 2014.
"Galperin did not elaborate in what way the Ukrainian authority had turned into the Russian one on that day," the European Pravda said.
During previous hearings at the ECHR, Russia recognized its control on the Crimean peninsula from March 21, 2014.
As UNIAN reported, the ECHR Grand Chamber in Strasbourg began hearings on the "Ukraine v. Russia (Crimea)" case. It concerns Ukraine's allegations of violations of the European Convention on Human Rights by the Russian Federation in Crimea.
UNIAN memo. Russia annexed Ukraine's Crimea in March 2014 after its troops had occupied the peninsula. An illegal referendum was held for Crimeans to decide on accession to Russia. De-facto Crimean authorities reported that allegedly 96.77% of the Crimean population had voted for joining Russia. On March 18, 2014, the so-called agreement on the accession of Crimea and the city of Sevastopol to Russia was signed in the Kremlin.
The West did not recognize the annexation in response to which sanctions against Russia were introduced. Ukraine's parliament voted to designate February 20, 2014, as the official date when the temporary occupation of Crimea began.