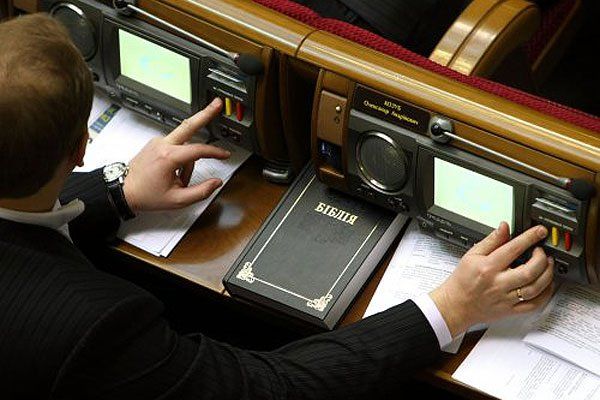 Illustration / vk.com
Zelensky's envoy to parliament and first deputy chairman of the Verkhovna Rada, Ruslan Stefanchuk, has appealed to the Regulatory Committee to provide a legal assessment of the recently revealed facts of "piano voting" by certain MPs.
Also, he registered a presidential bill on ensuring personal vote.
Stefanchuk commented on the decision in his Facebook post, stating that "...as promised yesterday, I am submitting an appeal to the Committee on Rules of Procedure, Lawmakers' Ethics and Organization of the Verkhovna Rada's Work requesting that they deal with the recorded facts of 'piano voting' in Parliament and provide their legal assessment," he wrote on Facebook.
Read alsoZelensky offers to sack MPs for skipping sessions, "piano voting"
According to Stefanchuk, as a separate option, he registers Draft Law "On amending certain legislative acts to ensure personal voting by Ukrainian MPs."