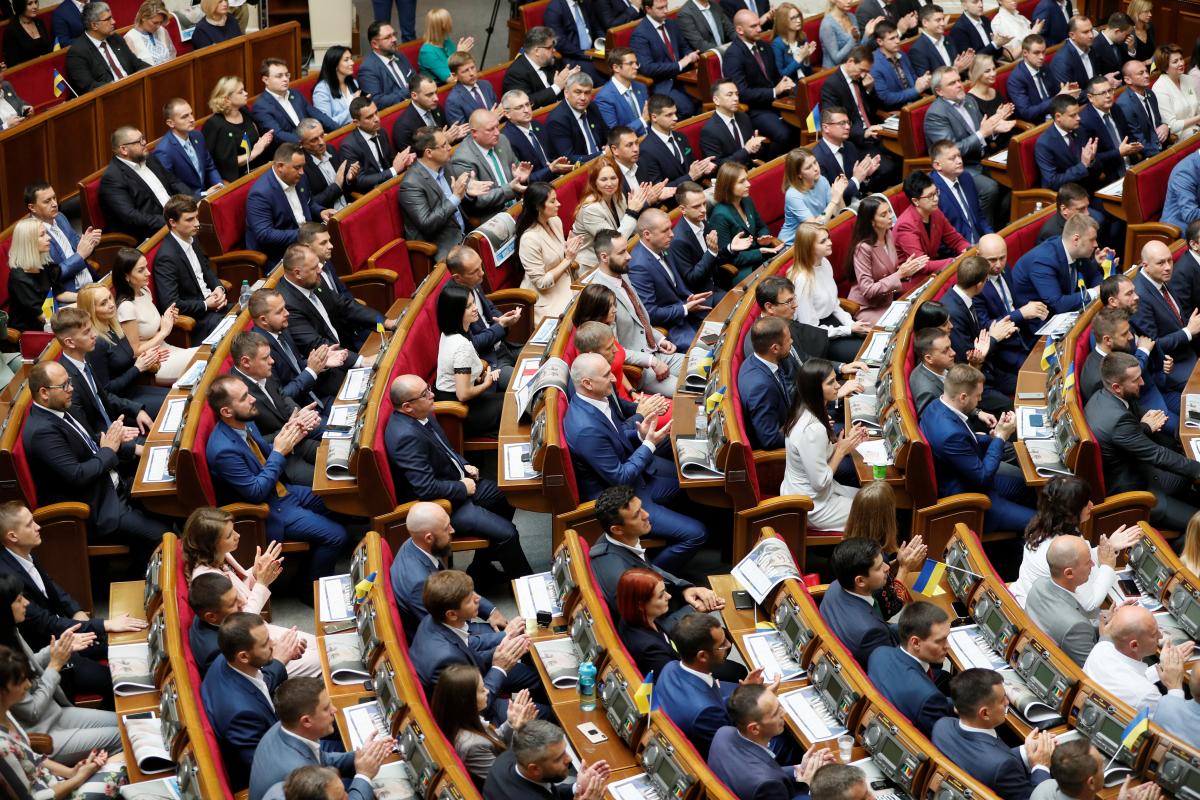 REUTERS
The Verkhovna Rada, Ukraine parliament, has passed at first reading bill on amendments to Law of Ukraine "On the Defense of Ukraine" regarding the organization of state defense (No. 1011).
The bill, earlier submitted by President Volodymyr Zelensky, was backed by 316 out of 398 MPs registered at the session hall, according to an UNIAN correspondent.
The bill proposes to determine that the Defense Plan is a set of documents defining the content, volumes, performers, procedure, and terms of political, economic, social, military, scientific, technical, informational, legal, organizational, and other measures of the state in preparation for armed defense and its defense in case of armed aggression or armed conflict.
Read alsoUkraine seeking advice from NATO on new national security strategy
To organize the state defense, President of Ukraine on the submission of the Cabinet of Ministers, shall approve the structure of Ukraine's defense plan, the very defense plan, and the military-administrative division of the country's territory.
The procedure for developing the defense plan shall be determined by the Cabinet.
While introducing the bill, Zelensky's envoy to parliament and first deputy chairman of the Verkhovna Rada, Ruslan Stefanchuk, said the relevant amendments would ensure an effective response to specific threats to national interests in the military sphere, better coordination of defense forces, well-coordinated training of state bodies, local authorities, and the national economy to defense efforts, which in general will contribute to boosting Ukraine's defenses.