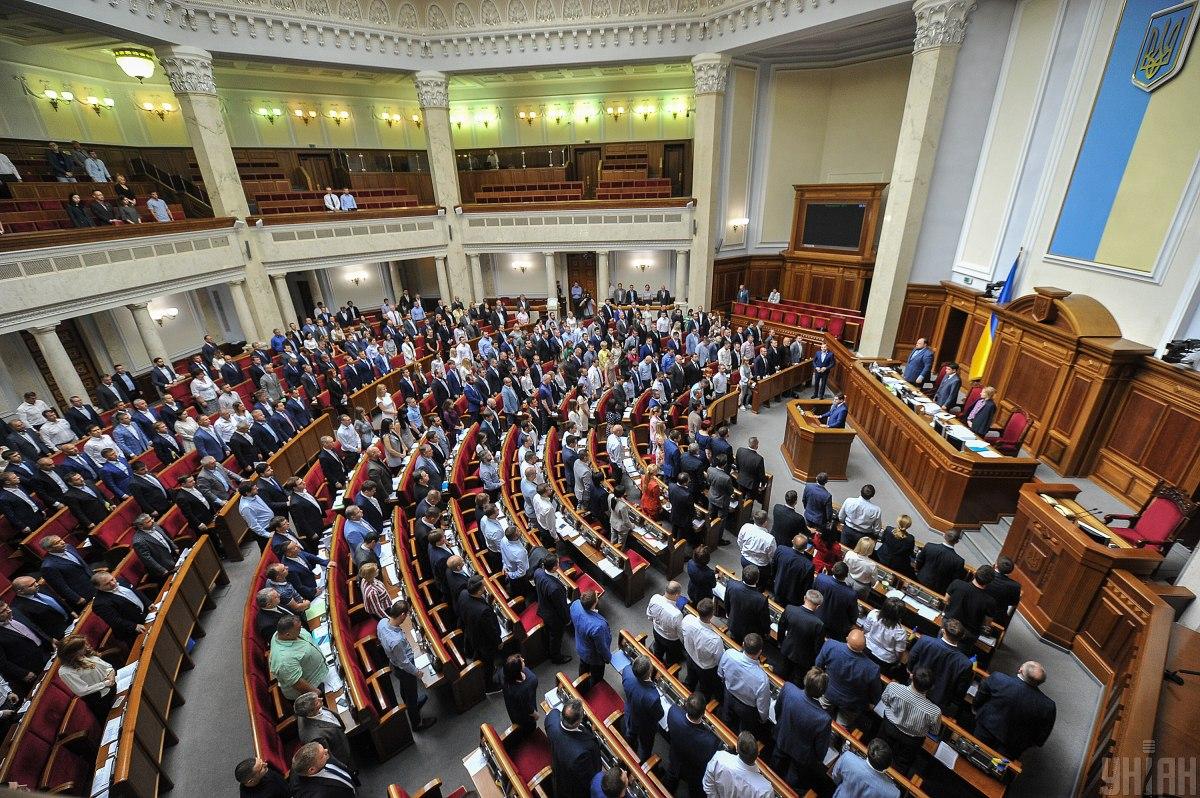 Photo from UNIAN
The Verkhovna Rada of Ukraine adopted a resolution on the early termination of powers of the entire Central Election Commission (No. 2127).
The bill was backed by 244 MPs with the pro-President Servant of the People Party, 33 – from Opposition Platform - For Life" - 33, none – from the European Solidarity, 20 – from Batkivshchyna," none from the Voice, 15 – from For the Future Group, and 29 independent MPs.
The resolution notes that in accordance with Paragraph 21 Part 1 Article 85 of the Constitution of Ukraine and Article 311 of Law "On the Central Election Commission" and, taking into account the motivated opinion of the president, the Verkhovna Rada of Ukraine decides on early termination of powers of the entire Central Election Commission.
In this regard, all CEC members have been relieved of their posts.
The resolution comes into force from the day of its adoption.
As UNIAN reported earlier, the Verkhovna Rada on Sept 10 received a motion from President Zelensky, seeking a full reshuffle at the Central Election Commission.
At the Parliament committee hearing, Zelensky's envoy to the Rada, first deputy parliament chair Ruslan Stefanchuk said that the president's motion for an early termination of CEC powers was well grounded.
Responding to allegations by MP Ihor Guz that the initiative was "purely politicized" and demonstrates the desire to "take control of another government agency" by political supporters of the Servant of the People Party, Stefanchuk emphasized that it had nothing to do with usurping power.
Read alsoUkraine insists on Normandy Four meeting in September – Zelensky
CEC head Tetiana Slipachuk, who was present at a respective committee meeting, said that the commission was independent and "equidistant from all political forces."
She emphasized that the international community had highly evaluated the level at which recent elections were held in Ukraine. She mentioned challenges in relation to the election laws and discrepancies in court rulings. In particular, she said, there were about 20 decisions of various courts on the same issue, namely the voting process at the 198th district, that contradicted each other.
She noted that she was aware there might be "certain political decisions" of the parliament, and such decisions might call into question the legitimacy of the electoral processes in Ukraine.
Slipachuk said: "It is untrue that we are politically biased." According to her, the CEC members have university degrees and are specialists who are "equidistant from all political forces that participated in the election campaign."