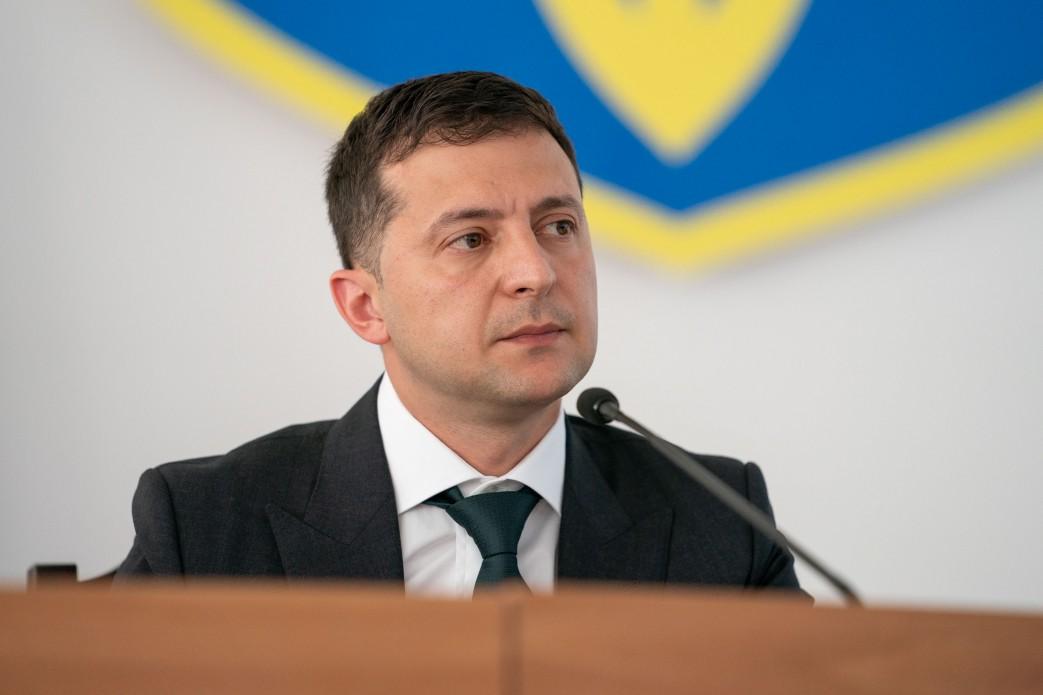 Photo from president.gov.ua
Ukrainian President Volodymyr Zelensky says that local elections in temporarily occupied districts in Donbas, eastern Ukraine, could be held only after the Russian Federation withdraws its troops and the voting takes place under the Ukrainian laws.
When asked whether there would be the withdrawal of the Russian troops first and then the polls, Zelensky said at a joint press conference with his Estonian counterpart Kersti Kaljulaid in Kyiv on Friday: "Yes. But could this be in another way?"
Read alsoParliament in Ukraine disbands CEC ahead of term
The president said the conditions under which local elections should be held in eastern Ukraine are stipulated in the Minsk agreements.
"I'll be able to comment on the possibility of the elections in the occupied territories only after we in the Normandy format agree [on holding the elections], because this is part of the Minsk agreements. Therefore, it's too early to talk about this now – you and me can only exchange theories," he said.
"We are preparing a plan for our talks [in the Normandy format], we are now finalizing the date, then the public will learn all the details," he said.
"I think that every Ukrainian knows that Donbas is Ukraine and local elections should take place there, but they should be held under Ukrainian laws. I cannot discuss all the other details and conditions with you now," he said.
In his words, a swap of detainees is a priority.
"The question of exchanging people goes first, then it is followed by the question of the withdrawal of the troops, then we talk about the disengagement of troops across the entire territory — it's 400 km in area, only after that we can talk about the format of the elections in the occupied territory," he said.