Yanukovych associate Klyuev no longer suspected of involvement in Maidan shootings
The Prosecutor General's Office of Ukraine has cleared former deputy chairman of ousted President Viktor Yanukovych's presidential administration Andriy Klyuev of suspicion of involvement in mass killings in Kyiv during Euromaidan events in January-February 2014.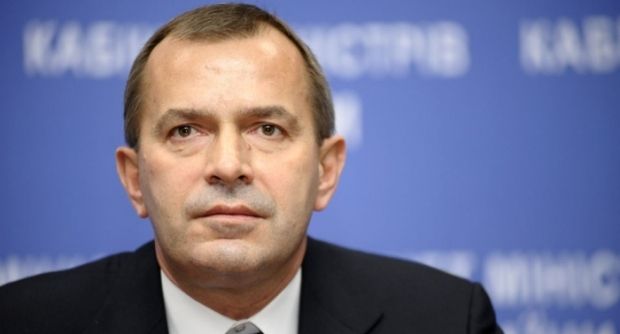 Klyuev was accused of mass shootings on Kyiv's Maidan, but the suspicion was cleared due to lack of proof/ Photo from khersonnews.com
This information was disclosed in an answer by the Prosecutor General's Office to an enquiry sent by tyzhden.ua, the Ukrainian online version of the Ukrainian Tyzhden Weekly.
As the Prosecutor General's Office said, Klyuev on February 26, 2014, was informed about suspicion of committing crimes under Part 3 of Article 365, Part 3 of Article 27 and Clauses 1, 5, 12 of Part 2 of Article 115 of the Criminal Code of Ukraine.
Under Article 115, Klyuev was charged with organizing mass killings committed by a group of persons by previous concert. The maximum punishment under the abovementioned articles is life imprisonment.
"In connection with the fact that the pre-trial investigation did not reveal proof of Klyuev's involvement in mass killings of protesters in the center of Kyiv in February-January 2014, accusations of Klyuev were changed on May 23, 2014, to suspicion of committing a crime under Part 3 of Article 27 and Article 340 of the Criminal Code of Ukraine on the fact of impeding meetings and rallies on Kyiv's Maidan Nezalezhnosti (Independence Square) on November 30, 2013," the prosecutors said.
The punishment under Article 340 is community work for the period of until two years or arrest for the period of until six months, or custodial restraint or imprisonment for up to five years.
According to prosecutors, the investigation in Klyuev's case has been suspended as he is wanted by the police.
http://tyzhden.ua
If you see a spelling error on our site, select it and press Ctrl+Enter