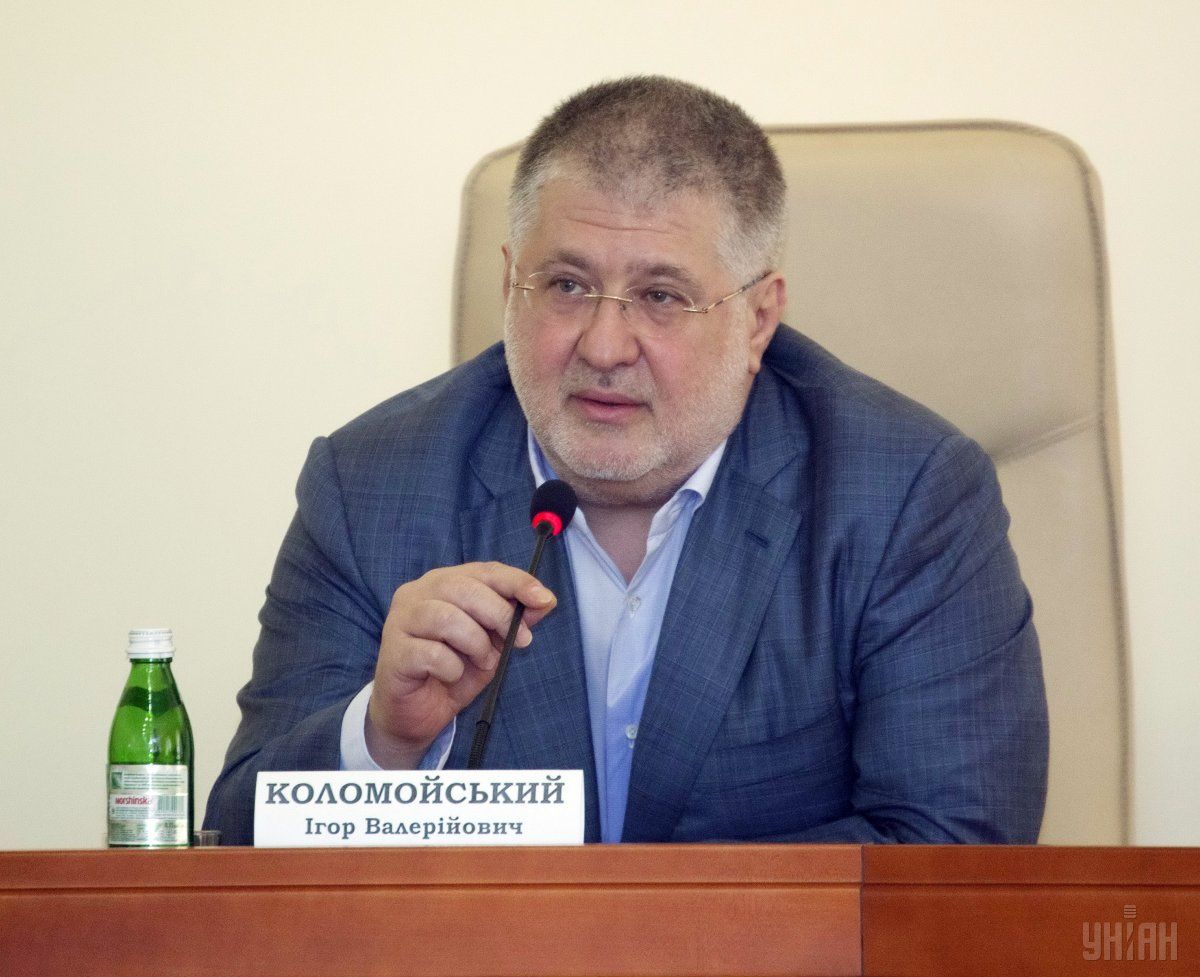 Ihor Kolomoisky / Photo from UNIAN
Businessman Ihor Kolomoisky suggests that it is former governor of the National Bank of Ukraine (NBU) Valeriya Gontareva, who now resides and works in London, the United Kingdom, who may benefit from apparent arson at her home outside Kyiv.
"Now, it is most likely she will not be extradited [to Ukraine]. Therefore you think [about theories]," Kolomoisky wrote in response to a request from the Ukrayinska Pravda online newspaper to comment on recent reports about the fire at Gontareva's house.
Read alsoEx-NBU head Gontareva says her country house outside Kyiv burned in arson attack (Video)
As UNIAN reported, Gontareva earlier said her country house in the village of Horenychi outside Kyiv had been destroyed amid an apparent arson attack with the use of a bottle with petrol in the early hours of September 17. The house completely burned down.
Ukrainian Interior Minister Arsen Avakov called the fire "a manifestation of criminal pressure."
President Volodymyr Zelensky, in turn, said he expected the police to investigate the incident as soon as possible.
According to earlier reports, on August 26, 2019, Gontareva was struck by a car when crossing the road in London and was hospitalized. London police are investigating the incident and the driver has yet to be found.
Gontareva also said that on the night of September 5, the car of her eldest son's wife whose name is also Valeriya Gontareva was doused with gasoline and burned in central Kyiv.
Gontareva was the NBU's governor in 2016, when PrivatBank, which was co-owned by Kolomoisky, was returned to state ownership.