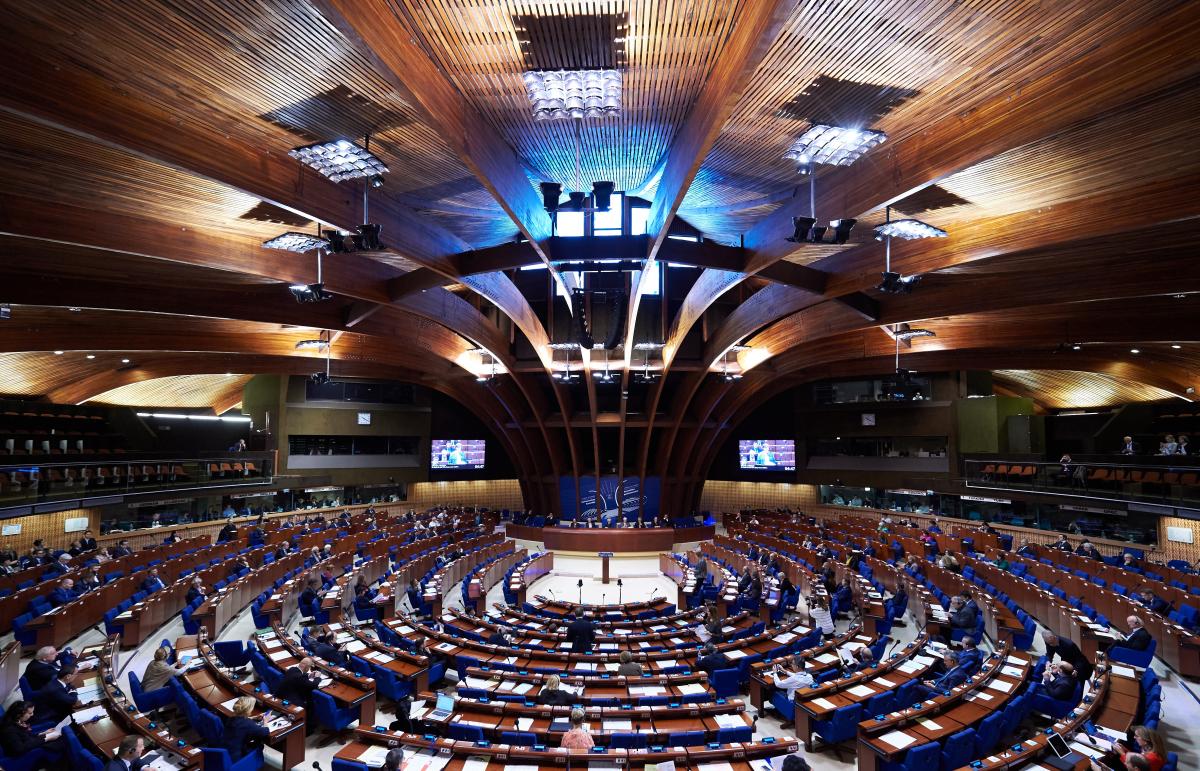 ©Council of Europe
The new composition of the Ukrainian delegation to the Parliamentary Assembly of the Council of Europe has been revealed.
It consists of 12 MPs, most of whom are members of the Servant of the People party, that's according to MP Oleksiy Honcharenko, who also became part of the new delegation.
Members of the Servant of the People are Marina Bardina, Oleksandr Merezhko, Maria Mezentseva, Lesia Zaburanna, Serhiy Kalchenko, Yelizaveta Iasko, Yuliia Ovchynnikova; the Opposition Platform - For Life – Yuliia Levochkina; Batkivshchyna – Serhiy Sobolev, European Solidarity – Oleksiy Honcharenko; Holos – Les Vasylenko; and For the Future Group – Dmytro Lubinets.
As UNIAN reported earlier, in April 2014, PACE deprived the Russian delegation of the right to vote and expelled its representatives from all the governing bodies of the Assembly in connection with the illegal annexation of Crimea.
Read alsoCoE "abandoning own principles" by returning Russia to PACE – Volker
In this regard, Russia has not paid contributions to the Council of Europe since June 2017.
Such actions by Russia many PACE members and politicians called blackmail.
On June 25, PACE adopted a resolution "Strengthening the decision-making process of the Parliamentary Assembly concerning credentials and voting".
It cancelled the mechanism for imposing sanctions, which had previously been in effect in PACE.
On June 26, PACE supported the resolution reinstating the Russian delegation without imposing any sanctions.
Read alsoMFA Ukraine expects PACE committee to urge Russia to cease Crimea occupation
The delegations of Estonia, Georgia, Latvia, Lithuania, Poland, Slovakia, and Ukraine decided to cut short their participation in the summer session over the return of the Russian delegation.