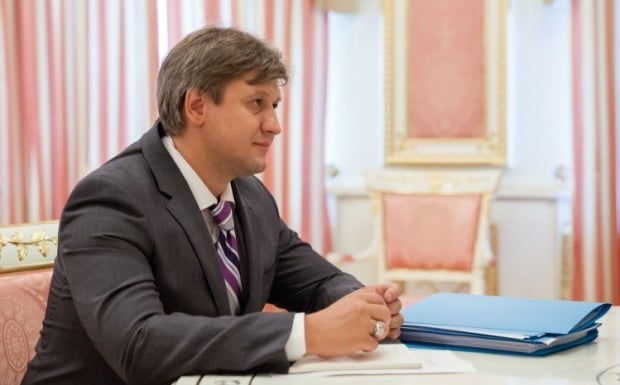 Danylyuk explains why the Anti-Corruption Bureau will be able to start work only in six months / Photo from UNIAN
The National Anti-Corruption Bureau will start working at full capacity not earlier than in six months, Danylyuk said during the 'Ukraine Above All' telethon on Channel 5.
He said that the time is needed to hire and train its personnel, and this should be treated as seriously as was the recruitment of the bureau's director.
"We should be frank: the bureau will start work only in six months. Because we should select all the employees as thoroughly as we did when headhunting its director, as much will depend on each person there. It's good that we get donors' assistance in this process, and it's not only money. The main thing is expertise of both American and European colleagues. This is their priority. [This includes] the recruitment of personnel, the training of those selected. Important IT systems are being installed. As we've got many government agencies that are unable to even exchange information," Danylyuk said.
President Petro Poroshenko appointed 35-year-old lawyer Artem Sytnyk as Director of the National Anti-Corruption Bureau on April 16, 2015. Poroshenko selected Sytnyk out of the two candidates shortlisted by an interview panel chaired by its head, Chairman of the Crimean Tatars' Mejlis Refat Chubarov.
Director of the National Anti-Corruption Bureau / Photo from UNIAN
According to 24tv.ua, Sytnyk's background includes 10 years' service as a prosecutor. He started his career in Kirovohrad region as an assistant to a prosecutor in 2001, and then he worked as an investigator in the city of Kirovohrad. In 2008, Sytnyk was appointed to lead an investigation department of the prosecutor's office in Kyiv region, where he worked until 2011, when he resigned due to "disagreement about the policy conducted by [the then president Viktor] Yanukovych's regime, criminalization of law enforcement agencies."
Since 2011, he has been engaged in law practice at Jurydychni Garantiyi law firm, founded by former first deputy prosecutor general and prosecutor of Kyiv region Yuriy Haisynsky. The latter's daughter, Oksana Haisynska, is married to Kharkiv mayor Hennadiy Kernes.
Under Ukrainian laws, the director of the Anti-Corruption Bureau shall be appointed for seven years, which is even longer than the tenure of the president and Ukrainian parliament's deputies.