Yatsenyuk: Street patrols to be enhanced in large Ukrainian cities during May holidays
The situation in Ukraine is being destabilized "in keeping with the Russian classic scenario," Ukrainian Prime Minister Arseniy Yatsenyuk said.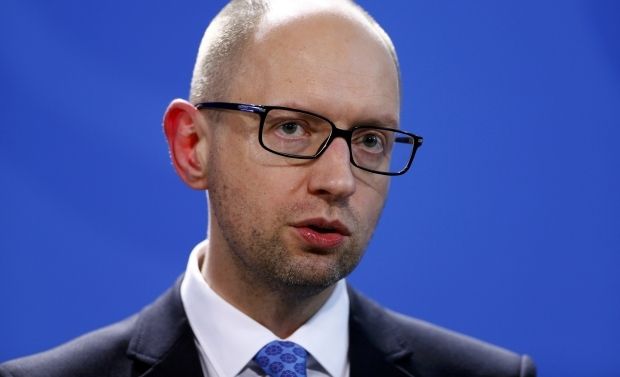 REUTERS
The government will step up security measures in public places in Ukrainian cities, towns and villages and send enhanced street patrols of police and National Guard officers to Kyiv, Odesa, Kharkiv, and Dnipropetrovsk, Yatsenyuk said on the air of Ukraina TV Channel on Sunday.
"I cannot say that someone is to blame because it would be wrong, but tensions are being fueled. And this is being done by anti-Ukrainian forces in keeping with the Russian classic scenario written to destabilize the country before the May holidays [Ukraine marks International Workers' Day on May 1-2 and Victory Day on May 9]," Yatsenyuk said.
"That is why it is very important to step up [security] measures pending the May holidays and the 70th anniversary of the end of World War II. We've made several decisions: enhanced patrols of the Interior Ministry and the National Guard will be sent to the streets in such cities as Kyiv, Odesa, Dnipropetrovsk, Kharkiv. This list may also include other cities or towns if we see that the situation is aggravating and there are provocations," he said.
According to him, police are now working hard on such notorious cases as the recent killings of journalist Oles Buzyna and former MP, one of the organizers of the Antimaidan movement Oleh Kalashnikov.
"An investigation group has been formed of the best experts of the Prosecutor General's Office and the Interior Ministry. The investigation is under full control, and I think that the cases will be solved and the criminals will be found," Yatsenyuk said.
If you see a spelling error on our site, select it and press Ctrl+Enter