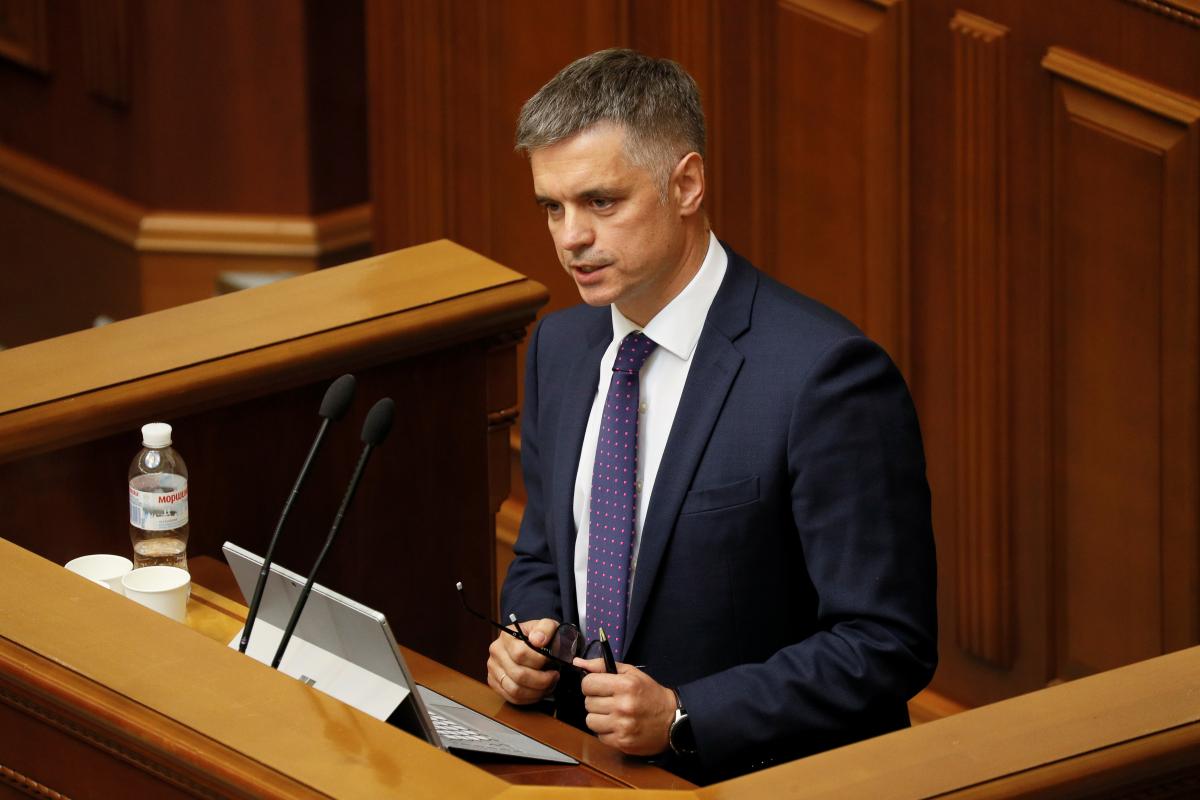 REUTERS
Ukrainian Foreign Minister Vadym Prystaiko has said the extradition of Volodymyr Tsemakh, a suspect in the MH17 downing probe, to Russia was a forced step.
"We couldn't calmly watch our citizens slowly die. Therefore, we had to make difficult compromises. This refers to Tsemakh's extradition. And we realize that our decision was difficult for many of our international partners, in particular, the Netherlands. We look forward to understanding the fact that the step was forced," he said in an interview to the German newspaper Die Welt.
Read alsoVolker: I don't think we would have learned anything new from MH17 suspect
According to Prystaiko, the Ukrainian side together with the Joint Investigation Team (JIT) did everything so that the step would not affect the interests of the investigation.
"The Russian Federation must fulfill its obligations in accordance with UN Security Council Resolution No. 2166 and cooperate with the investigation. And the practice of arresting Ukrainian citizens and taking them hostage in order to blackmail Ukraine and the international community must be stopped," he added.
As UNIAN reported earlier, Ukraine's spec-ops forces managed to detain Tsemakh, who is a citizen of Ukraine, in the Russia-occupied town of Snizhne in late June 2019. He was reportedly a commander of an anti-aircraft unit in occupied Donbas back in 2014 and is suspected by Ukrainian law enforcement agencies of involvement in the downing of flight MH17 over Donbas in July 2014. He is also suspected of involvement in a terrorist attack, which killed four Ukrainian soldiers.
Read alsoSentsov comments on Ukraine including on swap list "person of interest" in MH17 probe
In late August, Bellingcat founder Eliot Higgins suggested that Tsemakh was on a list of detainees prepared for a major Ukraine-Russia prisoner swap.
On September 5, Kyiv's Court of Appeals ruled to release Tsemakh on personal recognizance. Under a court ruling, he was supposed not to leave his place of permanent residence in Russia-occupied Donbas.
On September 7, Tsemakh was transferred to Russia as part of the prisoner swap, as a result of which 24 Ukrainian sailors and 11 Ukrainian political prisoners returned home.
Ukrainian President Volodymyr Zelensky and SBU Chief Ivan Bakanov said Tsemakh had been interrogated by Dutch investigators before the prisoner exchange took place.