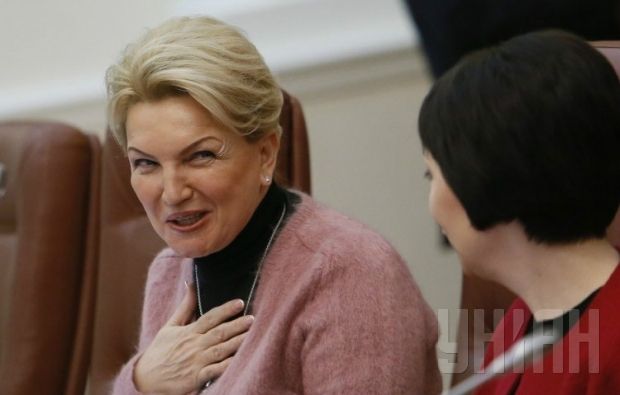 UNIAN
Although Bohatyriova claimed only to have been living on her small government salary, the PGO said she owned three apartments in Kyiv, an apartment in Yalta, a house in the expensive Koncha Zaspa area just outside Kyiv, and two other two houses in the outskirts of the capital, according to Ukrainian news broadcaster Podrobnosti.
In the village of Pidhirtsi near Kyiv, Bohatyriova's house stands out among the surrounding simple dachas. Dogs can be heard barking behind a high brick wall. There is a sauna, a gardener's house and even a tennis court within the walled grounds. The house is officially registered in the name of Bohatyriova's husband.
Another house owned by the former minister is in the village of Pliuty, and is registered in the name of Bohatyriova's son. The three-storey mansion is located on its own island, and there is even a checkpoint to restrict access. A high fence, with luxurious oak gates surrounds the property. There are garages for cars and boats, and even several piers. Access to this part of the river is closed to local residents.
Another of the former minister's mansions is located in the prestigious Koncha Zaspa area. Bohatyriova was provided with a state villa, where only finishing work was required to be done. But the whole construction was demolished and a new building was built.
Bohatyriova also received from the state an apartment in Kyiv's exclusive Pechersk district. The flat was seized back by the state last autumn.