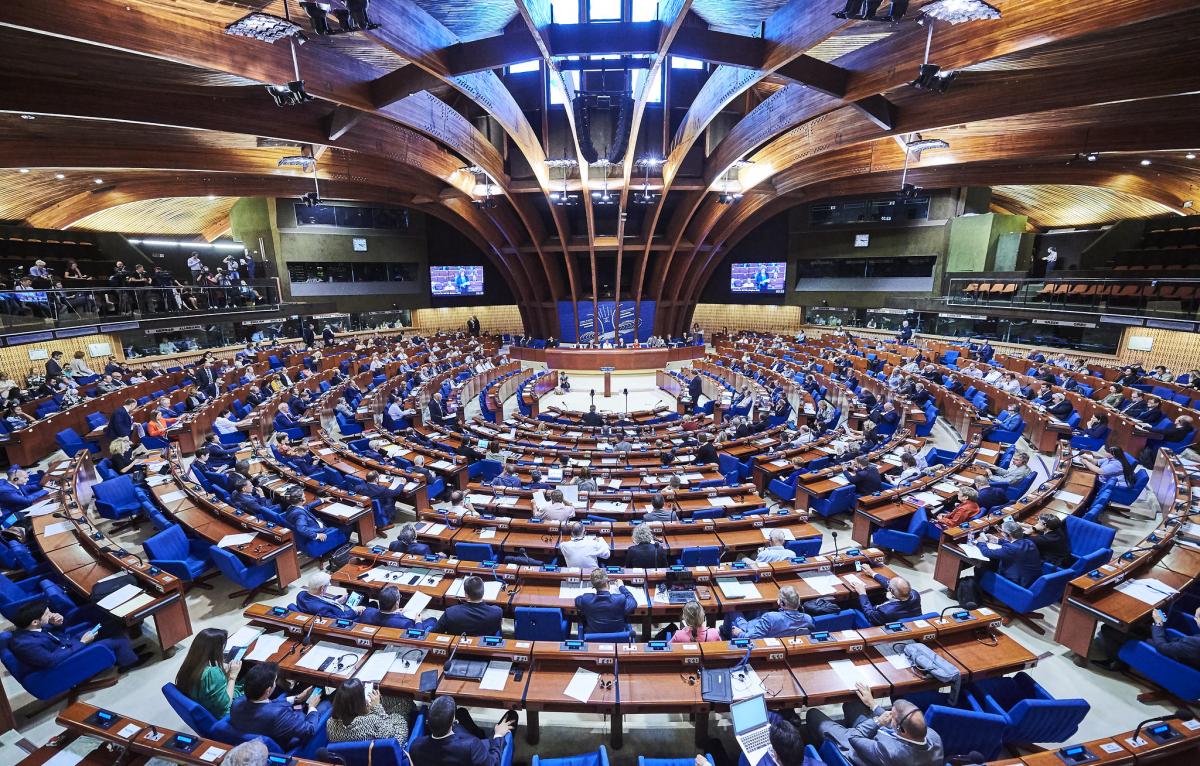 Council of Europe/ Candice Imbert
Chairman of the Verkhovna Rada Committee on Foreign Policy and Inter-Parliamentary Cooperation Bohdan Yaremenko says the Ukrainian delegation will not take part in the autumn session of the Parliamentary Assembly of the Council of Europe (PACE).
Read alsoUkraine appoints new delegation to PACE (list)
"Having no other opportunity to respond to violations by this organization of its own principles, and faced with quite frank disregard for its interests, Ukraine currently refrains from sending its delegation to the next PACE session, he wrote on Facebook on September 21.
According to Yaremenko, MPs will focus on preparing the Ukrainian delegation and holding consultations with other member states of the Council of Europe to "develop a plan to restore confidence in PACE."
"This approach was supported by the overwhelming majority of factions of the Ukrainian parliament," he added.
As UNIAN reported earlier, on September 17, the Verkhovna Rada, Ukraine's parliament, revealed the new composition of the Ukrainian delegation to the PACE.
Parliamentarian from the Servant of the People party Yelizaveta Yasko took on leadership of the delegation to the PACE. MP from the Batkivshchyna Party Serhiy Sobolev was elected first deputy head of the delegation.
The PACE autumn session will be held in Strasbourg on September 30-October 4.
As UNIAN reported earlier, in April 2014, PACE deprived the Russian delegation of the right to vote and expelled its representatives from all the governing bodies of the Assembly in connection with the illegal annexation of Crimea.
In this regard, Russia has not paid contributions to the Council of Europe since June 2017.
Such actions by Russia many PACE members and politicians called blackmail.
On June 25, PACE adopted a resolution "Strengthening the decision-making process of the Parliamentary Assembly concerning credentials and voting".
It canceled the mechanism for imposing sanctions, which had previously been in effect in PACE.
On June 26, PACE supported the resolution reinstating the Russian delegation without imposing any sanctions.
The delegations of Estonia, Georgia, Latvia, Lithuania, Poland, Slovakia, and Ukraine decided to cut short their participation in the summer session over the return of the Russian delegation.
The Ukrainian parliament's Foreign Affairs Committee on July 1 supported the decision to suspend participation of the permanent Ukrainian delegation to the PACE in the Assembly's work until the Russian delegation fulfills a number of conditions regarding hostages and stopping the persecution of the Crimean Tatars.