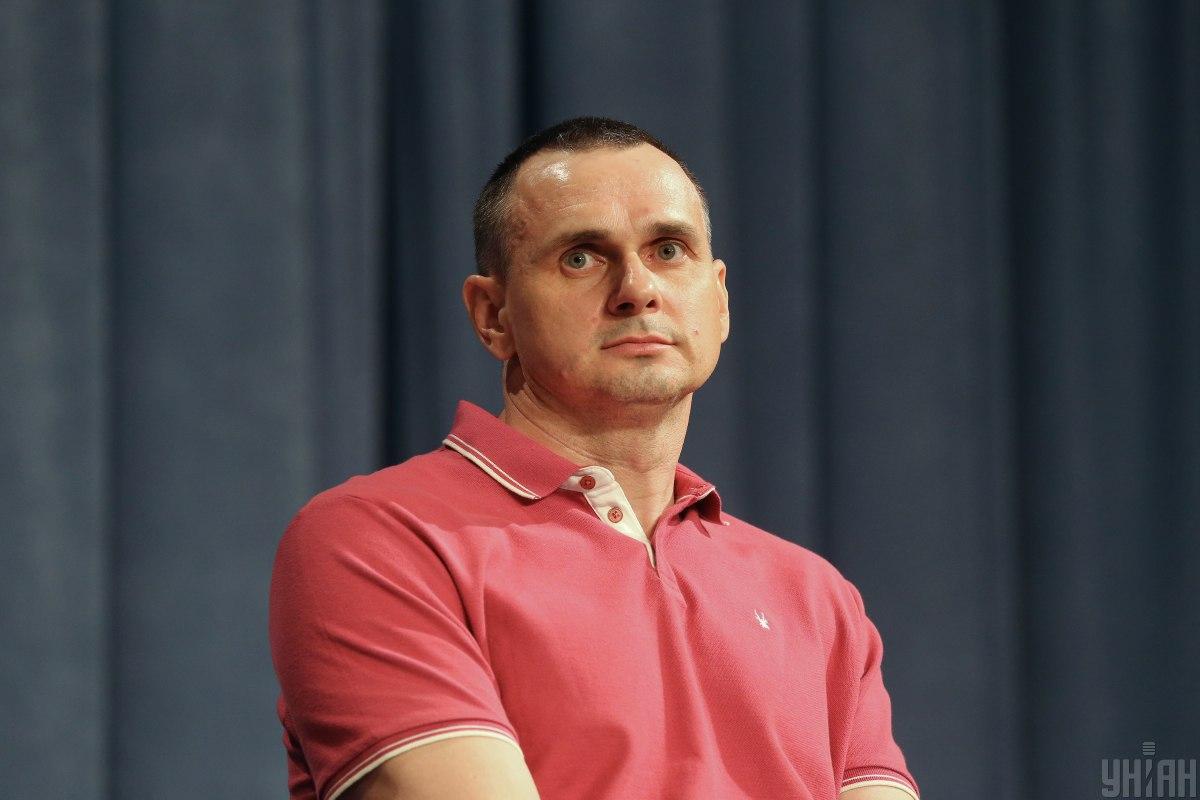 Ukrainian film director from Crimea Oleh Sentsov / Photo from UNIAN
Ukrainian film director from Crimea Oleh Sentsov, who has recently been released from a prison in Russia in a major prisoner swap, says he is ready to shake Russian President Vladimir Putin's hand for the "release of Ukrainian political prisoners."
"If necessary, I will shake hands with Putin if one person is released with each handshake," Sentsov told Radio Krym.Realii.
Read alsoSentsov says he will never recognize Crimea, Donbas as part of Russia
As UNIAN reported earlier, 24 Ukrainian sailors, who were captured by Russian special forces near the Kerch Strait in November 2018, and 11 political prisoners were returned by Russia to Ukraine as part of a prisoner exchange operation on September 7.
The political prisoners included Roman Sushchenko, Oleh Sentsov, Oleksandr Kolchenko, Volodymyr Balukh, Stanislav Klykh, Mykola Karpyuk, Oleksiy Syzonovych, Pavlo Hryb, Edem Bekirov, Yevhen Panov, and Arthur Panov.
Meanwhile, 35 people were transferred to Russia. All of them were convicted of various crimes in Ukraine or are persons involved in criminal proceedings, including an investigation into the downing of flight MH17 over eastern Ukraine in July 2014.