Former Czech foreign minister: Putin wants to conquer all Ukraine
Russian President Vladimir Putin wants to control the whole of Ukraine, and he will eventually succeed, Karel Schwarzenberg, the former Czech foreign minister, said on Monday during a debate on the security situation in the Baltic republics.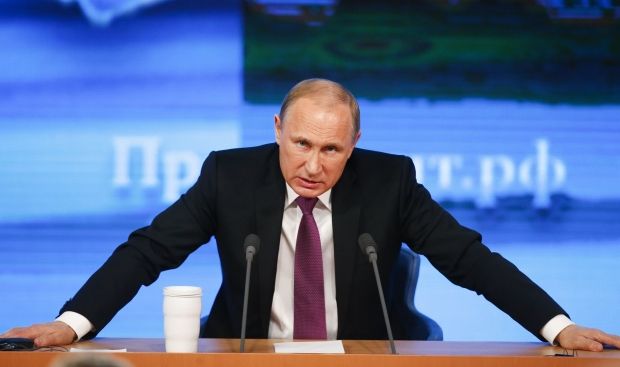 REUTERS
"Putin is neither mad nor stupid," Schwarzenberg said, according to a report by Czech news agency Ceske Noviny.
"He is not going into such a big conflict that will largely negatively affect Russia´s economic development and that will isolate Russia in order to gain the rather obsolete industry in Donetsk or because of a couple of Ukrainian villages. Putin wants to conquer the whole of Ukraine."
Schwarzenberg said the two ceasefire agreements that were signed in Minsk will not stop Moscow´s advance.
"Minsk has been nothing but the requested stamp and confirmation of further occupation of Ukrainian territory," Schwarzenberg said.
He said pro-Russian rebels in the east of Ukraine will eventually attack Mariupol, and that this is only a matter of time.
"Further negotiations will follow. There will be Minsk III, Minsk IV, Minsk V and Minsk VI. The ceasefire line will eventually match the Polish-Ukrainian border, peace will reign for at least a while, and the Ukraine issue will be resolved," Schwarzenberg said.
He added that Putin´s goal is the restoration of the Russian empire.
If you see a spelling error on our site, select it and press Ctrl+Enter