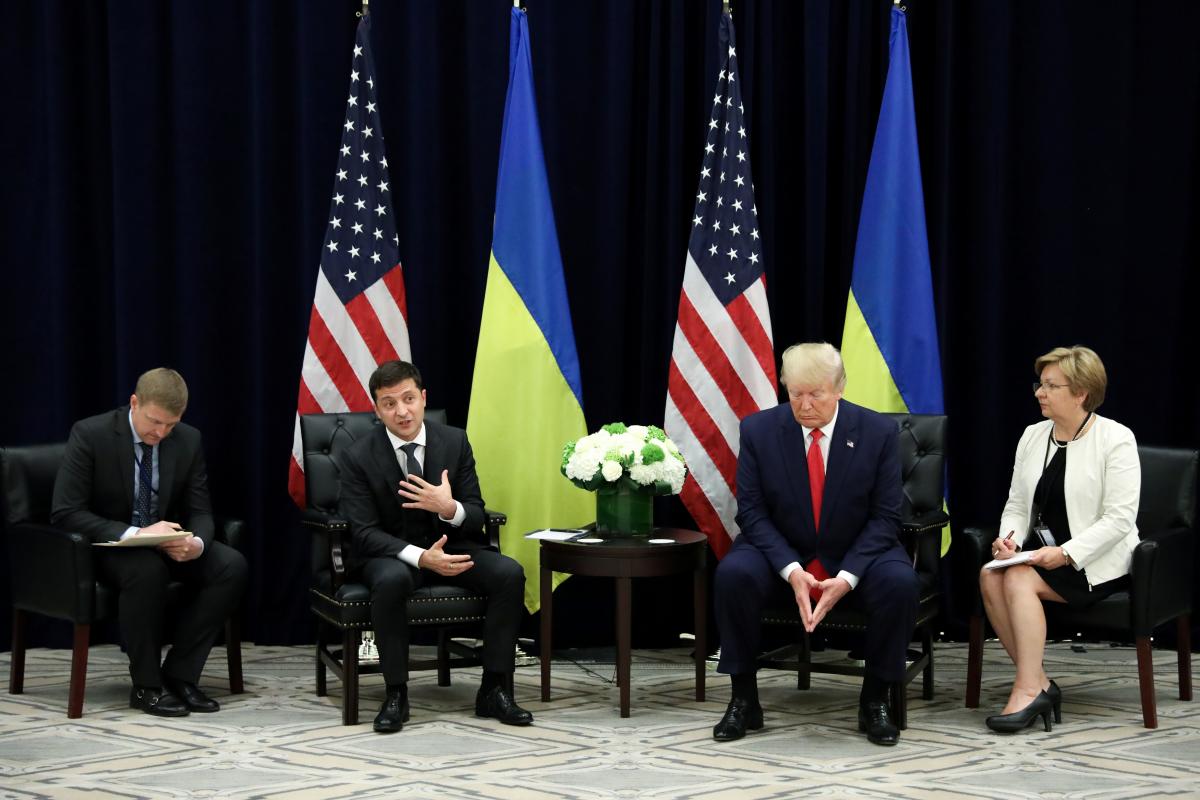 REUTERS
President of Ukraine Volodymyr Zelensky following his Wednesday meeting with U.S. President Donald Trump told the Ukrainian media he had discussed with the American leader a wide range of issues.
First of all, the parties talked the situation in Donbas and the occupied Crimea. The president of Ukraine informed Donald Trump of the steps taken to end the war, return people and achieve peace, Zelensky's press service reports.
The two leaders also discussed the reforms and the fight against corruption.
Read alsoTrump to Zelensky on U.S. aid: "I gave you anti-tank busters, Obama was sending pillows and sheets"
"I told the U.S. president that this is not a good advertisement for Ukraine when everyone says that the country is corrupt. I invited him to Ukraine to come and see that we are a truly democratic, European country ... I would like this 'advertisement' to end. We are beginning a different story," the Ukrainian president emphasized.
Volodymyr Zelensky noted that work was already underway to tackle corruption, including a number of laws.
The two presidents also talked energy security.
We want to be truly independent and have a lot of cases, so that no one twists our arm on gas, energy security, coal. We have discussed it all," the head of state said.