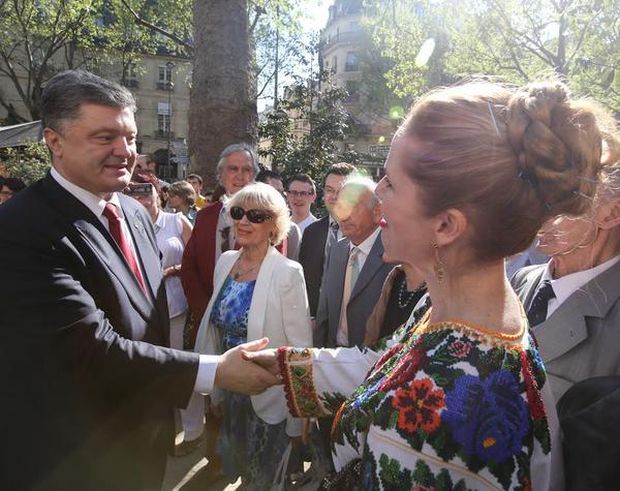 Many of Ukrainians who came to welcome Poroshenko were wearing national Ukrainian embroidered shirts / Photo from twitter.com/APUkraine
The meeting took place at the monument to prominent Ukrainian poet Taras Shevchenko in Paris, the presidential press service reported.
Poroshenko addressed ethnic Ukrainians who live in France and thanked them for demonstrating unity and support for Ukraine. "Thanks to you, it's fashionable to be a Ukrainian and isn't fashionable to [belong to] an aggressor [country]," he said.
According to the president, "our common goal is to protect not only Ukraine, but also the ideals of liberty, equality and fraternity – the values the French Republic was built on."
The president was warmly welcomed by representatives of the Ukrainian Diaspora, many of whom were wearing traditional Ukrainian embroidered dress and were holding national flags.