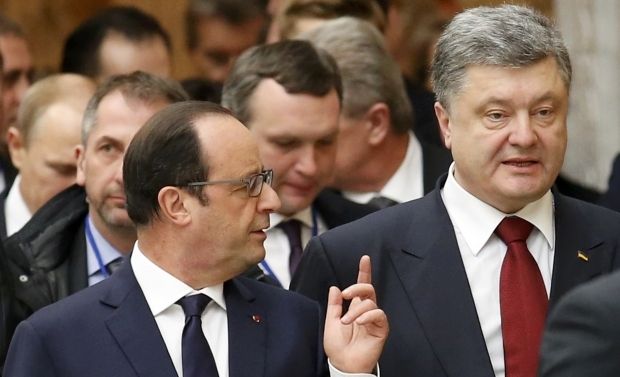 REUTERS
He announced this at a joint press conference with Ukrainian President Petro Poroshenko in Paris on Wednesday.
"There is a wish for the presence of an OSCE mission to put the Minsk agreements into effect and ensure their observance," he said.
"France has participated in military, peacekeeping operations, but we're not sure this is needed [in Donbas]," he said.