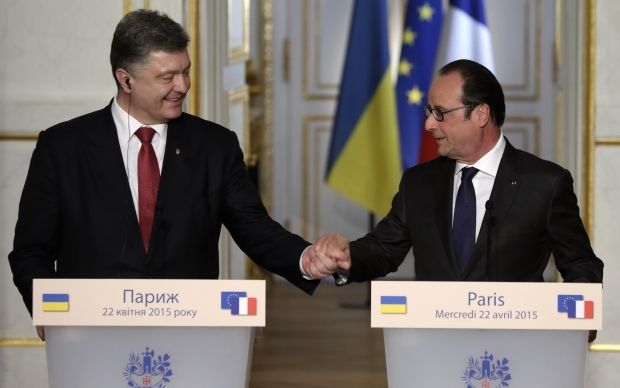 REUTERS
Thales Communication & Security S.A.S will deliver tactical radio communications systems, while Airbus Helicopters S.A.S will sell its H125 single-engine helicopters to Ukraine.
In addition, experts from Ukraine's Ukrinmash state enterprise have signed a memorandum on cooperation with Thales Systems Aeroportes S.A. on a joint project to create a modern patrol aircraft.
The strategic agreements in the sphere of military-technical cooperation between Ukraine and France came during a working visit of Ukrainian President Petro Poroshenko to France.
As UNIAN reported earlier, French President François Hollande and Poroshenko held a meeting in Paris on April 22.
During the meeting, the two leaders discussed the implementation of the Minsk agreements and the possibility of the deployment of an international peacekeeping mission in the Donbas conflict zone in eastern Ukraine.
Hollande said during the meeting that he wasn't sure about the need for the deployment of a peacekeeping mission in the Donbas.
He also said that France would this month ratify the Association Agreement between Ukraine and the EU.