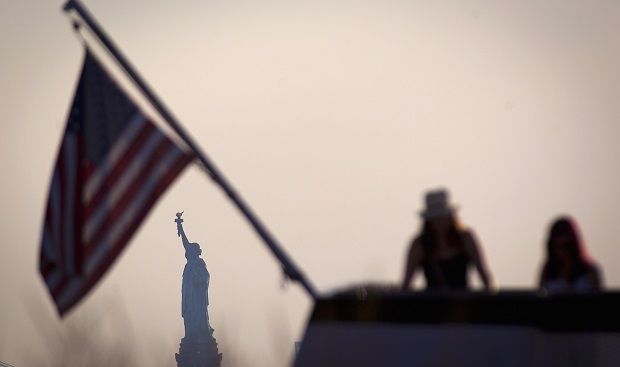 REUTERS
"This is the highest amount of Russian air defense equipment in eastern Ukraine since August," said State Department spokeswoman Marie Harf, as quoted by the publication.
She said the increasingly complex nature of the training "leaves no doubt that Russia is involved."
"The training has also incorporated Russian UAVs (unmanned aerial vehicles), an unmistakable sign of Russian presence," Harf added.
Harf also noted that Russia has deployed its troops along the border with Ukraine.
"After maintaining a relatively steady presence along the border, Russia is sending additional units there," she said, adding that the increase marked the largest presence of Russian troops on the border since October.
As reported earlier, Harf said the United States was aware of the fact that Russian troops continued their operations in the east of Ukraine.
Under the Minsk accords, Russia is supposed to withdraw its forces from eastern Ukraine.