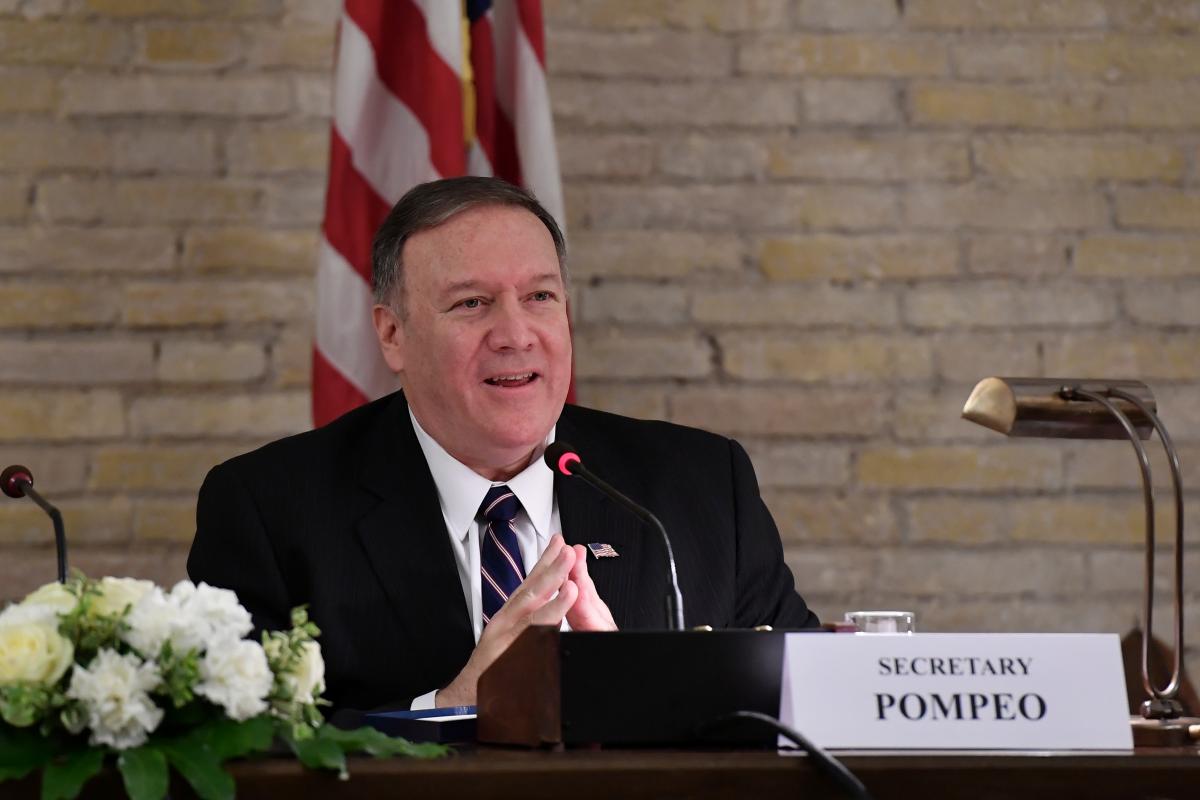 Mike Pompeo / REUTERS
United States Secretary of State Mike Pompeo says that his country will continue supporting Ukraine despite the situation surrounding a telephone conversation between U.S. President Donald Trump and his Ukrainian counterpart Volodymyr Zelensky on July 25.
"I was on the phone call," he said at a press conference held jointly with Italy's Foreign Minister in Rome on Wednesday, according to the Ukrainian service of the Voice of America (VOA). "The phone call was in the context of – now I guess I've been the secretary of state for coming on a year and a half, I know precisely what the American policy is with respect to Ukraine," Pompeo said. "It's been remarkably consistent, and we will continue to try to drive those set of outcomes."
Read alsoZelensky says he has never met or spoken with Giuliani
"It was taking down the threat that Russian poses there in Ukraine," Pompeo said. "It is about helping Ukrainians get graft out, and corruption out of their government, and to help this new government in Ukraine build a successful, thriving economy."
"And that's what we will continue to do, even while all this noise is going on," he said.
Democrats last week launched the impeachment effort in light of a whistleblower complaint against the Republican president, which accused him of soliciting foreign interference in the 2020 U.S. election, for his personal political benefit, on a phone call with Zelensky on July 25, 2019.