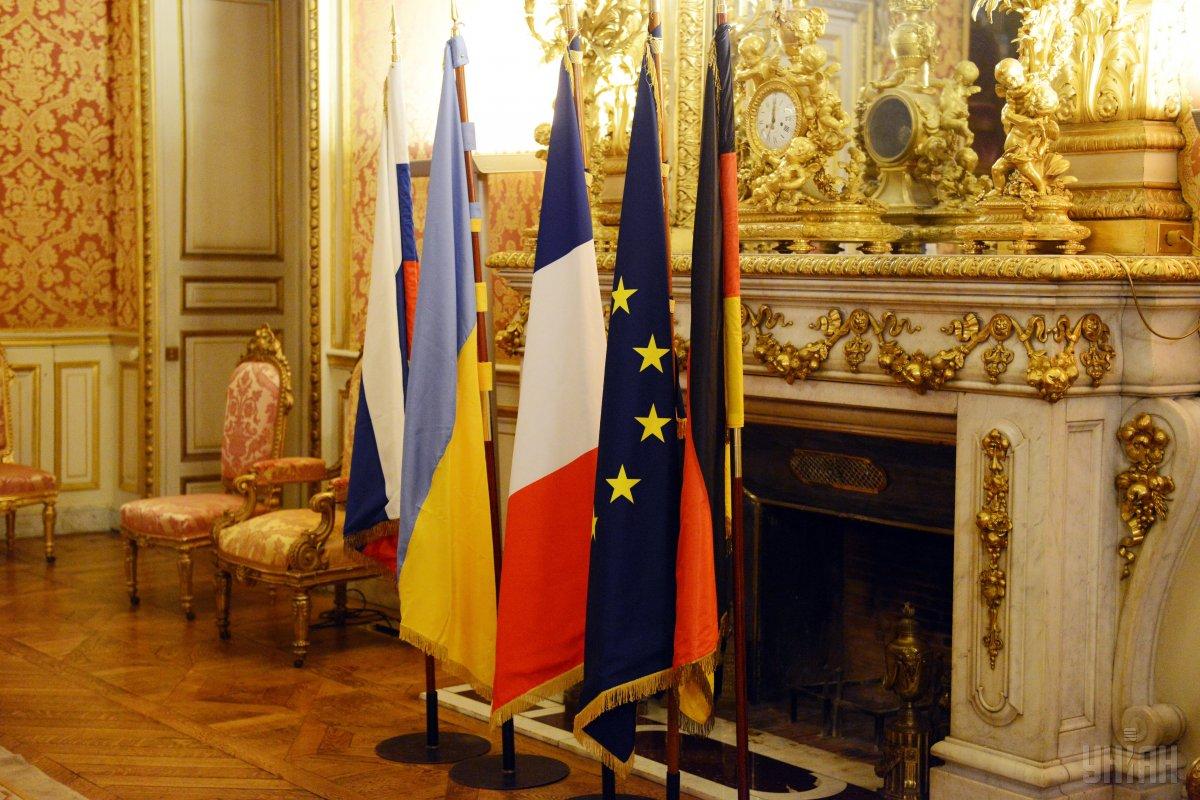 Paris will host a Normandy summit / Photo from UNIAN
France's foreign ministry said on Wednesday significant progress had been made in talks aiming to put an end to the long-running Ukraine crisis, adding the conditions were in place to hold a meeting in Paris soon between leaders of the countries involved.
"France welcomes this progress, enabled by intense negotiations held these last few weeks within the so called Normandy format between France, Germany, Ukraine and Russia," a ministry spokeswoman said, Reuters reported.
Ukrainian President Volodymyr Zelensky earlier announced that the Ukrainian side at Trilateral Contact Group (TCG) talks in Minsk on October 1 had responded to a letter from Special Representative of the OSCE Chairperson-in-Office in Ukraine and in the TCG, Ambassador Martin Sajdik that the so-called "Steinmeier formula" on the peace settlement in Donbas is "pending approval."
Read alsoZelensky meets with parliamentary factions' leaders to agree on "Steinmeier formula" – MP
"We responded to Mr. Sajdik's letter that we have been in the process of approval of the wording of the 'Steinmeier formula,'" Zelensky said.
"The 'Steinmeier formula' should be incorporated in a new law on special status [the law on special provisions of local self-government in certain districts of Donetsk and Luhansk regions], which is not ready yet," Zelensky said.
The current law on Donbas' special status is expiring on December 31, 2019.
"And another very important point is that the law on special status of Donbas is in force until December 31, 2019. A new law will be developed by the Parliament in close cooperation and open discussion with the public," he said on October 1.
According to the president, no "red line" will be crossed in the new law. "That is why there will be no capitulation," he said.
As regards the timing of the withdrawal of Russian troops from the occupied territories of Donbas and the prevention of holding the elections before the withdrawal, Zelensky said that it would be discussed during the Normandy summit.