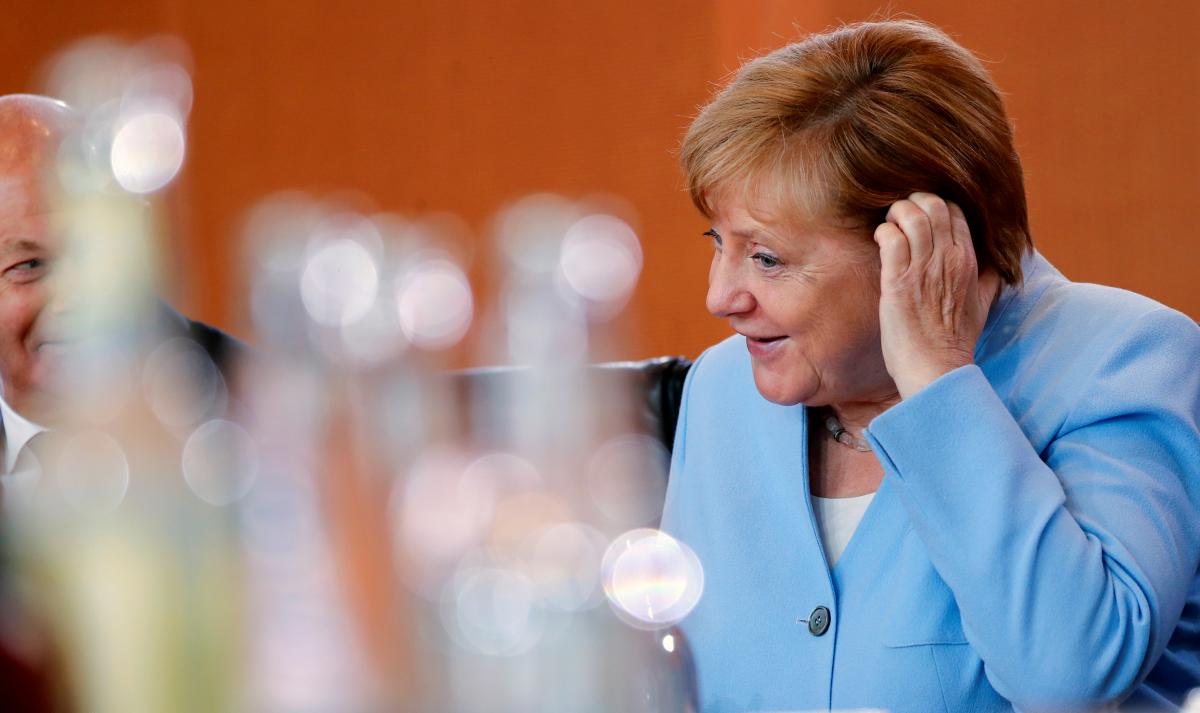 Angela Merkel / REUTERS
German Chancellor Angela Merkel has announced there are prerequisites for a top-level summit of leaders of the Normandy Four countries (Germany, France, Ukraine and Russia).
Merkel said a recent breakthrough in talks paved the way for her to meet the leaders of Russia, Ukraine, and France in an attempt to implement the 2015 Minsk accord and end fighting in Donbas, eastern Ukraine, according to Bloomberg.
Read alsoReuters: France says conditions met for top-level meeting on Ukraine
"We've taken a step forward, but many more steps remain ahead of us," Merkel told reporters in Berlin on Wednesday after meeting with Dutch Prime Minister Mark Rutte. A Merkel spokeswoman earlier said the four-way summit would take place in the "near future."
Asked about the prospect for lifting EU sanctions against Russia, Merkel said negotiating parties still had much work ahead of them.
"What we can say now is not that we can already lift sanctions, rather that the conditions are there" and that leaders can move forward toward a summit in Paris, Merkel said.
As was reported, France's foreign ministry said earlier on Wednesday that significant progress had been made in talks aiming to put an end to the long-running Ukraine crisis, adding the conditions were in place to hold a meeting in Paris soon between leaders of the countries involved.