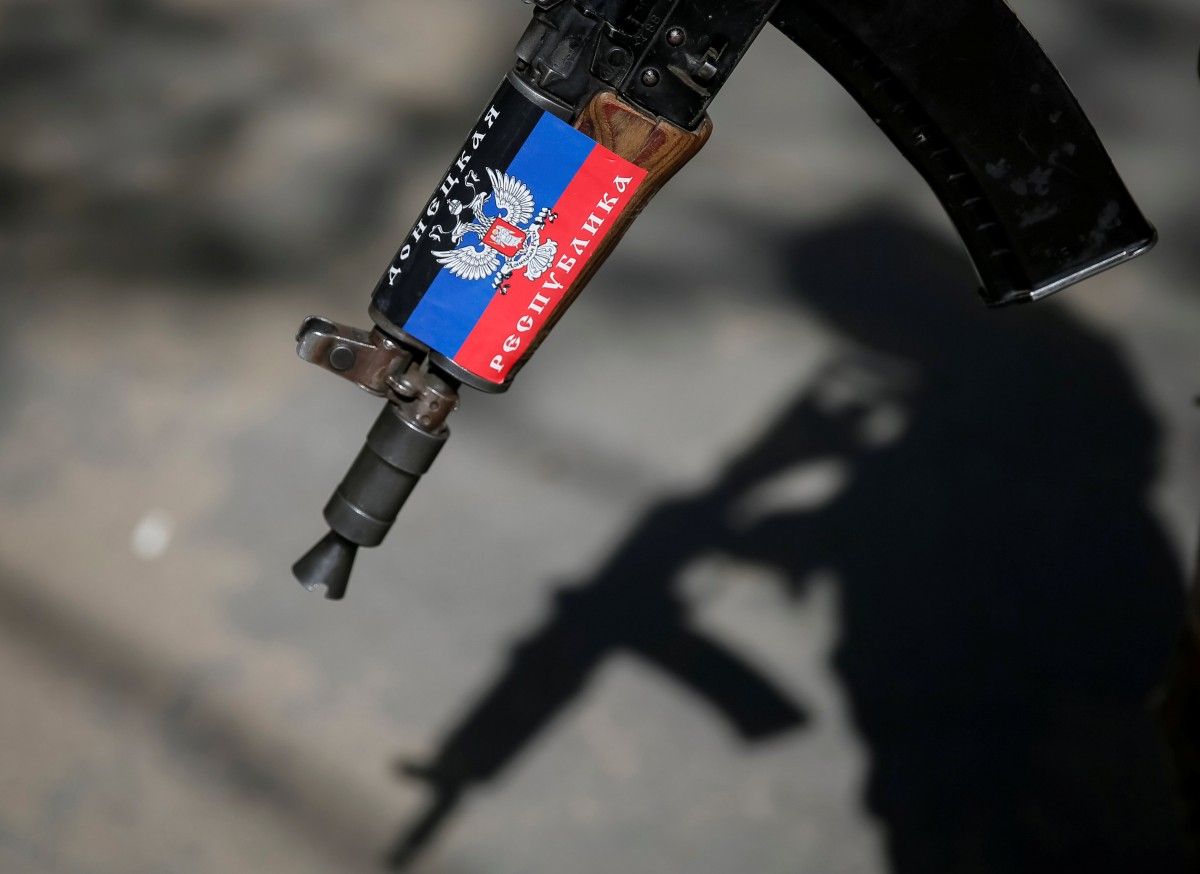 REUTERS
Ukrainian military expert, former spokesperson for the General Staff of the Armed Forces of Ukraine Vladislav Seleznev says the threats recently voiced by "leaders" of the terrorist organizations "Donetsk People's Republic" ("DPR") and "Luhansk People's Republic" ("LPR") not to give Ukraine its eastern border back go against the so-called "Steinmeier formula."
"The 'Steinmeier formula' defines the following: [Ukraine] should retake full control of the currently uncontrolled section of the Ukrainian-Russian border," he said in a comment on the Donbas peace plan, according to the news portal Obozrevatel. "Thus, claiming certain privileges and the ability by the 'authorities' of the self-proclaimed republics to control the Ukraine-Russia border is unacceptable."
"In any case, the 'Steinmeier formula' could be implemented after all the occupation forces have been withdrawn from Ukraine and the now uncontrolled section of the state border has been transferred under effective and efficient control," the military expert added.
Read alsoAbout 2,000 "No Surrender!" protesters gather outside President's Office in Kyiv (Photo, video)
Earlier, de-facto heads of the "DPR"/"LPR" Denis Pushilin and Leonid Pasechnik said that the approval of the "Steinmeier formula" means the recognition of the "Donbas people's right to determine their own future." They also said that "the Kyiv authorities will not receive any control of the border."
The "Steinmeier formula" is named after Frank-Walter Steinmeier, the then foreign minister of Germany, who is now its president. In 2016, he proposed a simplified version of a peace plan for eastern Ukraine through holding local elections in Russia-occupied districts. And if OSCE observers recognize the voting process free and fair, then a special self-governing status for the territories will be initiated, which will enable Ukraine to retake its eastern border with Russia.
The approval of this peace plan has received a mixed reaction in Ukraine.