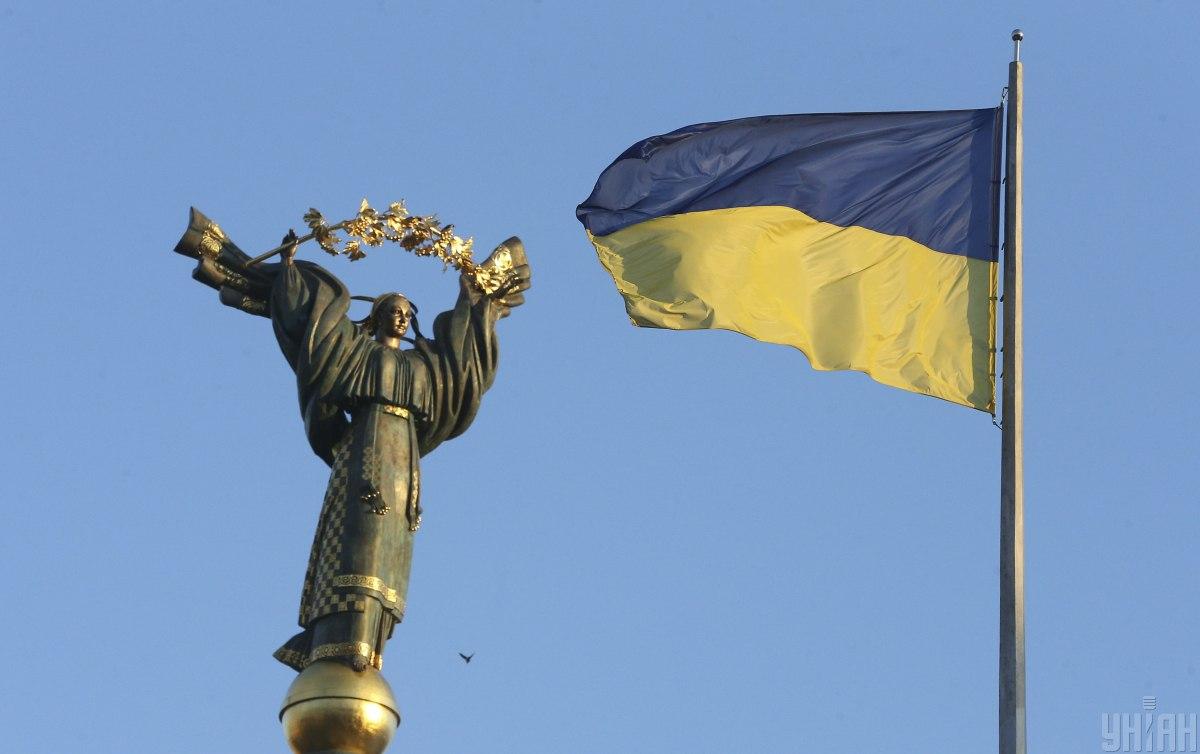 Photo from UNIAN
Last month, the Trump administration finally released approximately $250 million in military aid for Ukraine after a delay that critics and a possible whistleblower said was politically motivated.
Donald Trump's defenders have noted that the president's actions, whatever they actually may have been, towards Ukraine were intended to help a "corrupt country" clean itself up. And indeed, still fighting Russian-backed separatists in the east of its country, Ukraine once again stands at a crossroads of economic and political reform, Professor at Bournemouth University (UK) and Kozminski University (Poland) Christopher A. Hartwell and former deputy finance minister of Ukraine, adjunct research Professor in the Institute of European, Russian, and Eurasian Studies at Carleton University in Canada Oleh Havrylyshyn wrote in an article on The Financial Times.
With a new president and a brand-new parliament, it has a key opportunity to shed its image of corruption and undertake real and effective reform. But while the U.S. aid was military in nature, the precarious nature of donor funding – including from the IMF – underlines how important it is for Ukraine to stand on its own two feet.
Luckily, three decades of economic transformation throughout central and eastern Europe have given a blueprint to President Volodymyr Zelensky's team on how Ukraine can become stronger and more resilient.
Read alsoReform looming in Ukraine ministries, set to eliminate duplicate functions
November 2019 will mark 30 years since the Berlin Wall fell and signaled the beginning of a massive and novel experiment never seen before in history, the transition from communism to capitalism in the countries of the Soviet bloc.
With the hindsight of three decades, several key lessons have been learned on what makes a "successful" transition, lessons that Ukraine should heed. Unfortunately, many of the polemics of the first decade of transformation have crystallized into a series of myths about transition, arguing for a much slower approach.
The first myth, prevalent even among western politicians from the left, is that neoliberal big-bang reforms in communist countries caused tremendous pain for little gain. While socialists and neo-socialists in the region and elsewhere claim that economic reform can be done slowly over time, the reality of transition tells a different story.
Comprehensive statistical analysis of the past 30 years confirms that adjustment pain did inevitably occur at the outset of transition, but, more importantly, that pain was limited and of short duration in countries that moved fastest to a market regime (notably most of central Europe and the Baltics). For countries that moved most gradually and lingered in a mixed socialist/market hybrid, as in the former Soviet Union or the Balkans, the pain was far greater and persisted for longer.
This disparity between fast and slow reformers is evident not only in the statistics for broad measures such as gross domestic product and GDP per capita, but also for finer measures such as the Human Development Index of the UN, poverty and income distribution, and levels of per capita consumption of key goods. Illustrative of these diverging roads is the fact that while Ukraine and Poland started the transition with about the same level of per capita income, today Poland's income is from three to four times larger.
Equally important for Ukraine is the myth that it was market reforms which created an extortive oligarch class, a common complaint also against swift reforms made with reference to Russia. The reality here is also different: the greatest concentration of oligarch power is not in the rapid reformers of central Europe, but in those like Ukraine, which delayed reforms for years and moved slowly thereafter.
Read alsoCabinet approves first bill to open land market in Ukraine, to submit it to parliament – Honcharuk
Russia merits a special mention here, as it started reforms well in 1992-93 under President Boris Yeltsin and the reformer Yegor Gaidar, but then stalled and reversed as the old guard came back to power. To illustrate the difference with central Europe, it has been estimated that if Poland had the same number of Forbes billionaires in proportion to GDP as does Russia, there would be about 38; the actual number is four. Equally striking are comparisons of inequality, as in Russia the income share of the top 1 per cent is 20 per cent or more, while in central Europe it runs at about half that.
But the best argument against these "go-slow" strategies for Ukraine is its own experience. In the 1990s, it endured a series of stop-start reforms, and has always lagged countries such as its neighbor Poland in creating the basis for a market economy.
Incomplete reforms such as full property rights, stymied by a "temporary" moratorium on agricultural land sales in place since 2001, have held back Ukraine's development. In every case, the argument against these reforms has been the same, mainly that the "market wasn't ready" or the "supporting institutions didn't exist", though closer analysis suggests the real reason for delayed reforms was the self-interest of rent-seeking leaders and their oligarch patrons.
This embrace of gradualism has created a fragile Ukraine vulnerable to economic blackmail and military aggression. Jettisoning the slow pace of liberalization for a speedier move towards openness can help reverse this state of affairs. With an emphasis on protecting property rights and lessening the power of the state, Ukraine may soon find it will need less help from its friends.
Early indications are that the new government in Kyiv does intend to move in this direction, but it must not allow established vested interests to oppose this move with a repetition of these debunked canards. If Ukraine's new government relies on the real historical evidence, it too will find that rapid reform is far more successful than gradual ones.