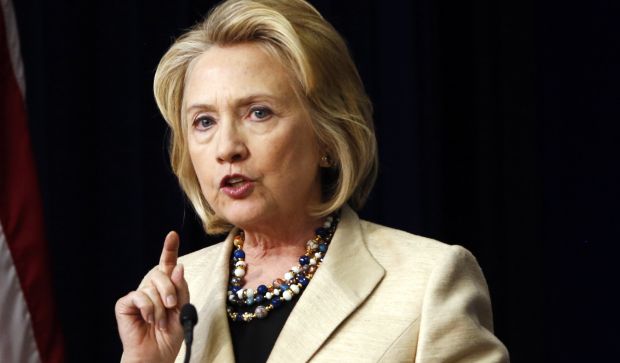 REUTERS
In January 2013, the Russian atomic energy agency, Rosatom, took over a Canadian company with uranium-mining stakes stretching from Central Asia to the American West. The deal made Rosatom one of the world's largest uranium producers, and gave it control of a fifth of the United States' uranium reserves, the newspaper wrote.
Since uranium is considered a strategic commodity, with implications for national security, the deal had to be approved by the committee composed of a number of representatives of the US authorities, including the State Department - then headed by Hillary Clinton, the publication wrote.
In the period of Rosatom assuming control over Uranium One, from 2009 to 2013, a total of $2.35 million in donations from companies and persons linked to the deal were channeled to the Clinton Foundation. These funds were not included in Clinton's funding declarations, despite an agreement Hilary Clinton had struck with the White House to publicly identify all donors.
In addition, immediately after the announcement of Russia's intention to buy a majority stake in Uranium One, former U.S. President Bill Clinton received $500,000 for giving a speech at a Russian investment bank associated with the Kremlin and promoting the shares of Uranium One, the newspaper reported.
At the same time, it is unknown whether the donations played any role in the approval of the uranium deal, the newspaper said.