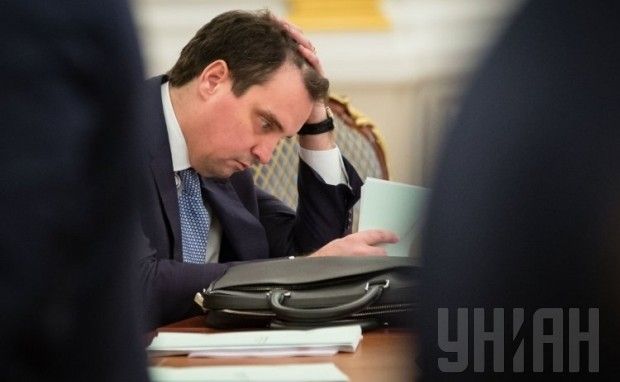 Photo from UNIAN
CEO of Ukraine's state-run Concern Ukroboronprom Aivaras Abromavičius violates Lithuanian laws while working in Ukraine, and he may be stripped of Lithuanian citizenship, according to an informed UNIAN source in Lithuanian law enforcement agencies.
Under the Law of the Republic of Lithuania "On Citizenship," every Lithuanian citizen is required to obtain permission from the Government of Lithuania to enter the public service in another country.
As is known, Abromavičius, who is CEO of Ukraine's Ukroboronprom, has a double citizenship in violation of Ukrainian legislation – he received Ukrainian citizenship while retaining his Lithuanian passport. Nevertheless, according to the source, he did not even ask for permission from his homeland government to work at Ukroboronprom (as before, while starting work as economy minister in Ukraine). Thus, while working as Ukroboronprom CEO during the war, Abromavičius violates both Lithuanian and Ukrainian laws.
UNIAN sources explain that the reason why the Lithuanian side seems to allow this situation happen could be Abromavičius' close ties with incumbent Lithuanian Foreign Minister Linas Linkevicius. It is unknown why Abromavičius, being a citizen of another state, is heading the entire Ukrainian defense industry, being eligible for access to state secrets. UNIAN has filed a relevant request with the Office of the President and the SBU Security Service of Ukraine.
Read alsoZelensky appoints Abromavičius Ukroboronprom CEO
In response, the Ministry of Internal Affairs of Lithuania said they could not answer the question of whether Abromavičius had permission to work in Ukraine "in accordance with the European General Data Protection Regulation." This wording is surprising to lawyers since Abromavičius, being a head of a state-owned company, is a public person, therefore the said regulation does not apply to him. Moreover, given this circumstance, earlier the Ministry of Internal Affairs of Lithuania officially confirmed to UNIAN that Abromavičius had Lithuanian citizenship. The sudden change in Lithuanian officials' attitude to his double citizenship suggests certain theories. At present, UNIAN expects clarification of this issue the Ministry of Internal Affairs of Lithuania.
Meanwhile, the Lithuanian journalists interviewed by UNIAN explained that Abromavičius had allegedly resorted to a certain manipulation of the law, so to speak, he works in Ukraine, being a citizen of Ukraine and not Lithuania (double citizenship is also prohibited in Lithuania. There is a very narrow list of exceptions to this rule that relate to Abromavičius – his great-grandfather emigrated from Lithuania to Brazil during the Soviet occupation, which supposedly gives Abromavičius the right to retain multiple citizenship).
"The statement that a person with another state's citizenship does not need permission of the Government of Lithuania to enter the public service of another state is void," said Vytautas Sinkevičius, the most respected specialist in constitutional law of Lithuania, a former judge of the Constitutional Court of the Republic of Lithuania, a judge-rapporteur in the case on the constitutionality of the Lithuanian Citizenship Law, professor of constitutional law.
"The explanation that if a citizen of Lithuania has the citizenship of another state, he or she can enter the service in that state without the permission of the Government of Lithuania suggests that a Lithuanian citizen who is also a citizen of another state, for example, enters the military service in another state, and if this state declares war on Lithuania, then he or she fights with arms in their hands against the state of Lithuania. And does he remain a citizen of Lithuania? That's absurd. To avoid such situations, the law stipulates: before entering the service in another state, a Lithuanian citizen must obtain permission from the Government of Lithuania. And if he or she does not do it, they are stripped of citizenship of the Republic of Lithuania," he said.
In the past day, Abromavičius did not respond to UNIAN correspondents' phone calls. The agency sent him an official request asking to comment on this controversial situation and finally decide which citizenship – Ukrainian or Lithuanian – he is going to keep while having this cushy job as CEO of one of Ukraine's biggest enterprises, Ukroboronprom.