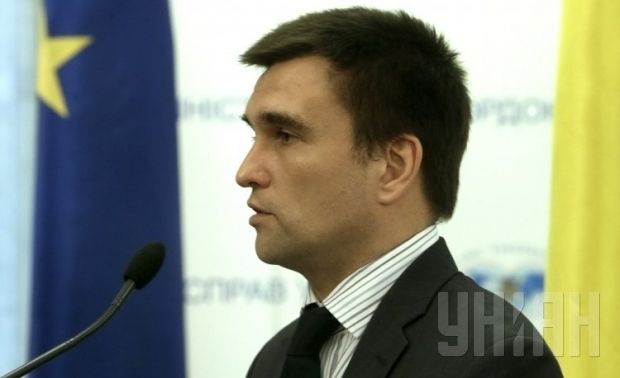 UNIAN
"No one will force us to surrender, and the reason is very simple - as everyone knows, we do not want to, and can't, live like Russia wants," he said.
"Everyone understands that European values and principles are key for us today, and it is not an empty phrase or set of phrases, and we are willing to sacrifice for it," Klimkin said, explaining that during the Normandy Four meetings, French Foreign Minister Laurent Fabius and German Foreign Minister Frank-Germany Walter Steinmeier had expressed to him their understanding of the situation in the Donbas and support for Ukraine.
At the same time, Klimkin referred to the results of the European Sociological Research of public opinion and said that most people clearly understand what is happening in Ukraine.
"They clearly understand that today, if there is no solution for the Donbas, if there is no solution for Ukraine, there will be no solution for Europe," Klimkin said.