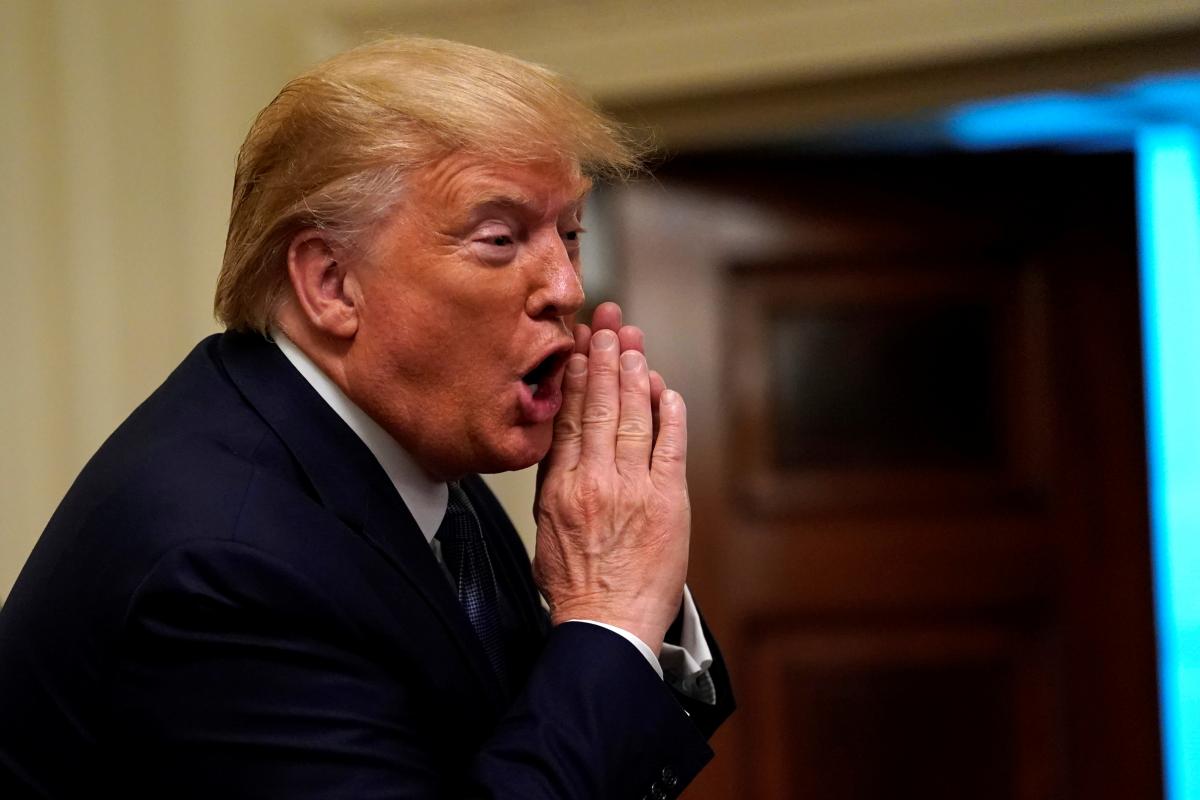 REUTERS
U.S. President Donald Trump says ex-Vice-President Joe Biden's son, Hunter Biden, was handed around US$100,000 per month from former Ukrainian Ecology Minister and businessman Mykola Zlochevsky's Burisma Holdings Limited.
"…Hunter … was handed $100,000 a month (Plus,Plus) from a Ukrainian based company, even though he had no experience in energy," Trump tweeted on October 6.
Read alsoKyodo News: Ukraine president denies being pushed by Trump to investigate Biden
"....and separately [he] got 1.5 Billion Dollars from China despite no experience and for no apparent reason," he said on Twitter.
"There is NO WAY these can be legitimate transactions? As lawyers & others have stated, as President, I have an OBLIGATION to look into possible, or probable, CORRUPTION!" he added.
He also added that "the fake news must stop making excuses for something that is totally inexcusable." "Sleepy Joe said he never spoke to the Ukrainian company, and then the picture came out where he was playing golf with the company boss and Hunter," Trump added in another tweet.
UNIAN memo. Ukrainian authorities have been probing into money laundering in the amount of over US$33 million during the acquisition of a group of companies of Kherson oil transshipment, in which Wirelogic Technology AS, Digitex Organization LLP, and ex-Minister of Ecology, businessman Mykola Zlochevsky's Burisma Holdings Limited were involved. Hunter Biden, son of former U.S. Vice President Joe Biden, was a member of the latter's board.
On May 14, the then Prosecutor General, Yuriy Lutsenko, said that Ukraine was ready to transfer materials on Burisma to U.S. law enforcement agencies. According to him, the investigation had a printout of all Burisma payments, including to senior U.S. officials. Yet, Lutsenko emphasized, the foreigners who were involved in the management of Burisma had not violated Ukrainian legislation.
On September 24, after a whistleblower's complaint, the White House unprecedentedly published a redacted version of the memorandum of the July 25 telephone conversation between U.S. President Donald Trump and his Ukrainian counterpart Volodymyr Zelensky, which became the cause behind a formal impeachment inquiry into Trump. According to the memorandum, Trump repeatedly asked Zelensky to "look into" the situation regarding a probe into former U.S. Vice President Joe Biden's son in Ukraine.
The National Anti-corruption Bureau of Ukraine (NABU) said on September 27 its detectives were probing into Burisma Holdings Limited's activity over possible abuse of office by Ecology Ministry officials before U.S. Vice President Joe Biden's son, Hunter Biden, joined the company's supervisory board.
Deputy Prosecutor General and Chief of the Specialized Anti-corruption Prosecutor's Office (SAPO) Nazar Kholodnytsky said that neither former U.S. Vice President Biden nor his son, Hunter Biden, had been questioned by the Ukrainian authorities by then in the case of possible abuse by Ecology Ministry officials.