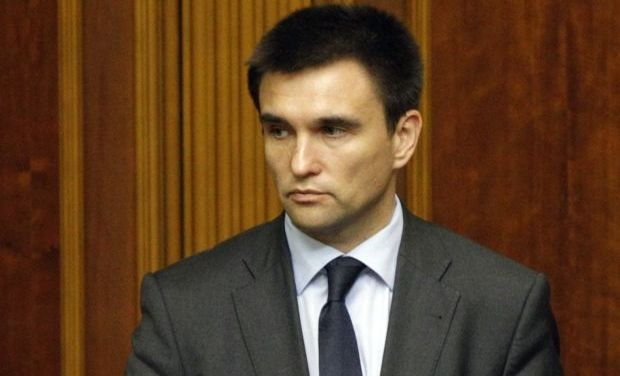 REUTERS
"We have a very clear plan for each group of reforms. We've done a lot, and these reforms will be completed in the coming months," he said.
However, according to Klimkin, there are many internally displaced persons because of the conflict in the Donbas.
"Many Europeans are afraid that it is an additional migration risk, that someone will get a passport, will travel, and will remain there, and will not adhere to European standards," he said.
According to Klimkin, some of the previous initiatives related to local border traffic didn't lead to violations of the border crossing rules by Ukrainians.
"I always say that a visa-free regime is more security for the European Union, because it means clear understanding and clear tracking, precise tracking of all people with biometric passports..." he said.
"The opportunity to travel to the EU is a kind of belonging to the EU, and a breath of freedom to some extent," Klimkin said.
"That's why I'm fighting for the next very simple formulation, the next very simple but a real message during the Riga summit, where it will be agreed that Ukraine will receive a visa-free regime, despite all these things with the Donbas, all these political concerns," he said.
"We need to complete the reforms, we know how to do it, and know when it will be done, but any fears, and fears of Ukrainians, are unfounded. We are fighting with this now, and I really hope that we are fighting successfully," Klimkin said.
At the same time, asked about what countries were opposed to granting a visa-free regime to Ukraine, Klimkin said that the "more traditional members" of the EU were more cautious about a visa-free regime.