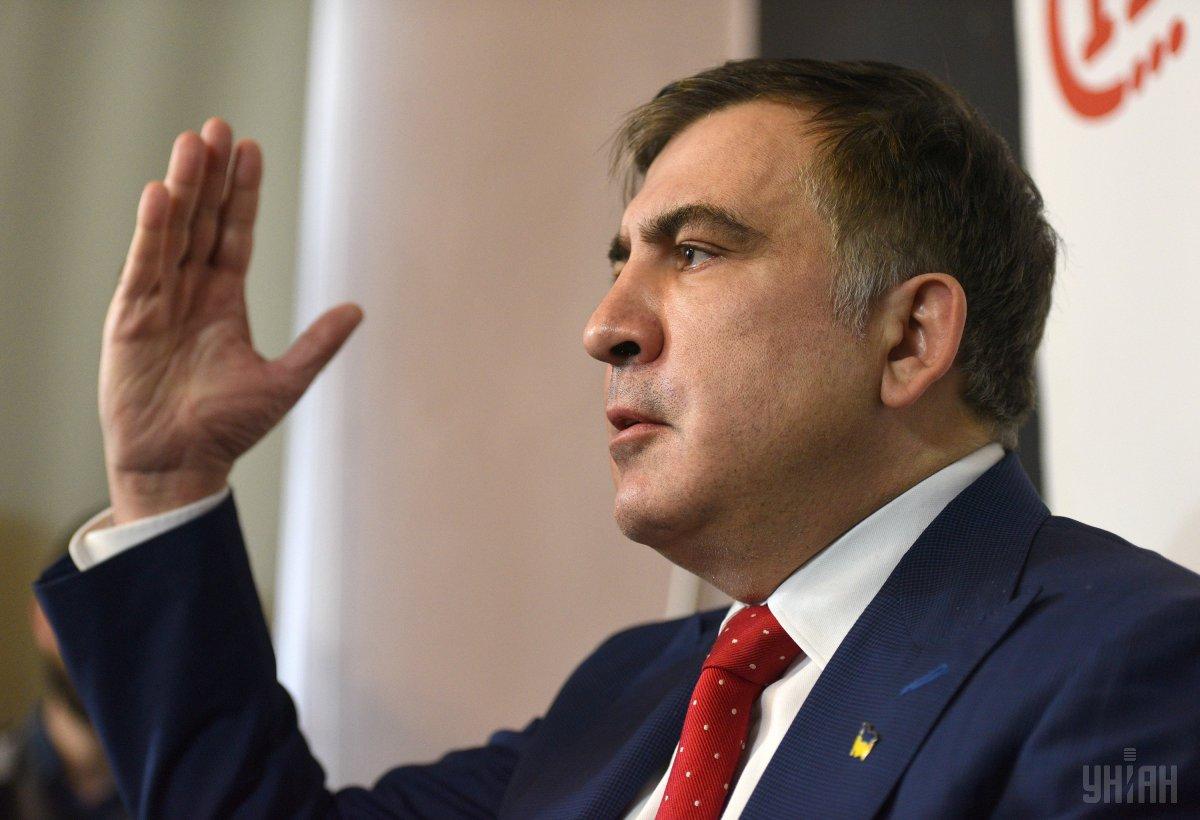 Photo from UNIAN
The Prosecutor General's Office of Ukraine has opened criminal proceedings at the request of ex-president of Georgia and ex-Governor of Ukraine's Odesa region Mikheil Saakashvili over his forced expulsion from Ukraine.
Read alsoSupreme Court of Ukraine allows Saakashvili's party to run for parliament
In particular, Saakashvili filed a statement about the abduction and violent acts against him, as well as the illegal transfer across Ukraine's state border to Poland on February 12, 2018, the office wrote on Facebook on October 7.
As UNIAN reported earlier, in July 2017, the then Ukrainian President Petro Poroshenko issued a decree depriving Saakashvili of Ukrainian citizenship. The latter was charged with three articles of the Criminal Code of Ukraine: criminal attempt (Part 1 of Article 15), criminal offense committed by a group of persons (two or more) upon prior conspiracy (Part 2 of Article 28), as well as assistance to members of criminal organizations and covering up their criminal activity (Part 2 of Article 256).
On February 12, 2018, Saakashvili was transferred to Poland under the readmission procedure.
On May 28, 2019, newly elected Ukrainian President Volodymyr Zelensky excluded from his predecessor Petro Poroshenko's decree dated July 26, 2017, the provision on depriving Saakashvili of Ukrainian citizenship.
On May 29, 2019, Saakashvili arrived at Kyiv's Boryspil Airport from Warsaw, Poland, saying he returned to Ukraine not for revenge.