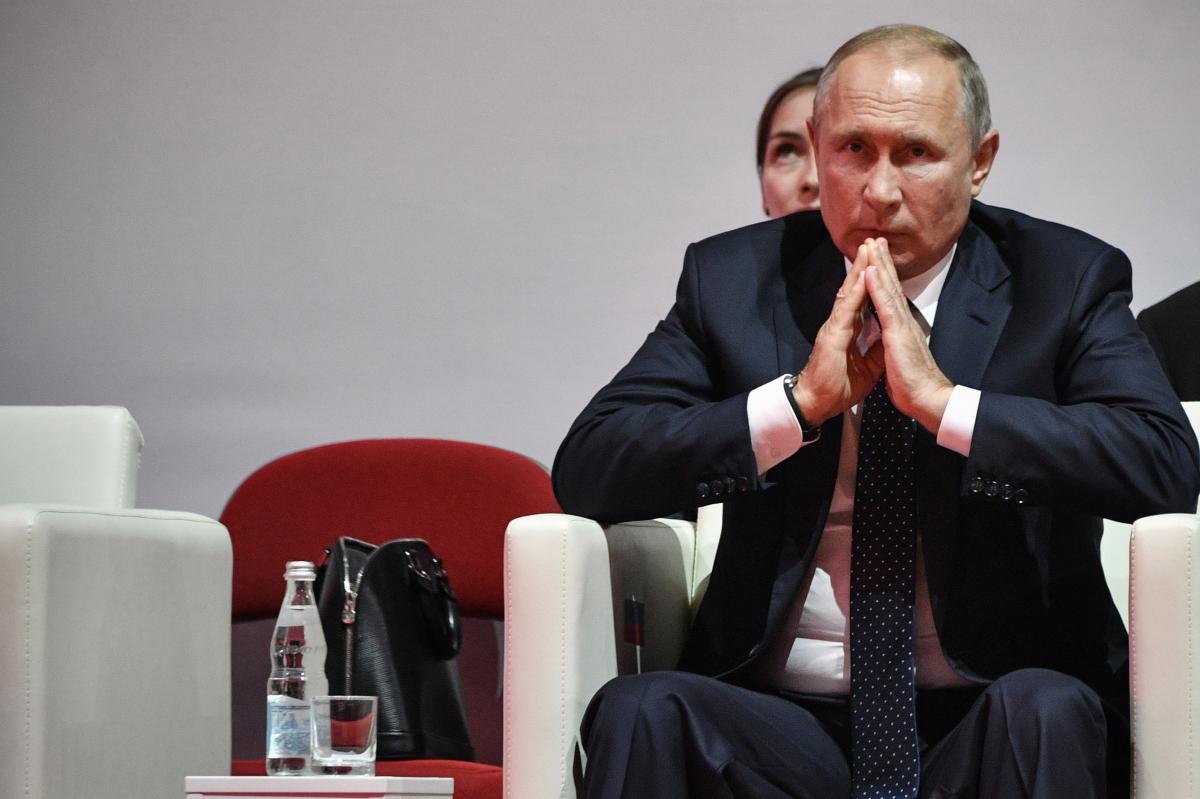 Vladimir Putin is one of the four Normandy leaders / REUTERS
Ukrainian Foreign Minister Vadym Prystaiko says that Russia is looking for grounds not to hold a summit of Normandy Four leaders – the presidents of Ukraine, France, Russia and the Chancellor of Germany.
"At least for the time being, the meeting is postponed again and again. We first heard about [Russian President Vladimir] Putin's technical impossibility to come, although two leaders offered and the date was proposed by the French. And now three leaders – our president, the French [president] and the German chancellor are ready, new dates are being proposed. But until this time, we have not heard from Russia about the readiness to meet in this format," Prystaiko said on ICTV when asked about conditions for the Normandy summit after representative of Russia to the OSCE Alexander Lukashevich said that a condition for the meeting is the introduction of the so-called "Steinmeier formula" to Ukrainian legislation.
Read alsoAll conditions for Normandy Four summit met, date being agreed – Ukrainian FM
It is not the first time when Russia has announced a new, "third" condition, whereas only two conditions were initially agreed upon – a ceasefire and the approval of the "Steinmeier formula," Prystaiko said.
"Surely, this is due to the fact that Ukraine has taken and fulfilled two existing conditions ... I think that when feeling that pressure has been growing, that Ukraine is taking certain real steps, Russia is forced to look for new and new conditions to block that meeting," he added.
In this regard, the minister stressed that he did not see Russia's interest in holding the Normandy summit.
As UNIAN reported earlier, Prystaiko said that the Normandy summit, which is to be held as part of the peace process on Donbas, is most likely to be hosted by Paris, but the date is still being discussed.