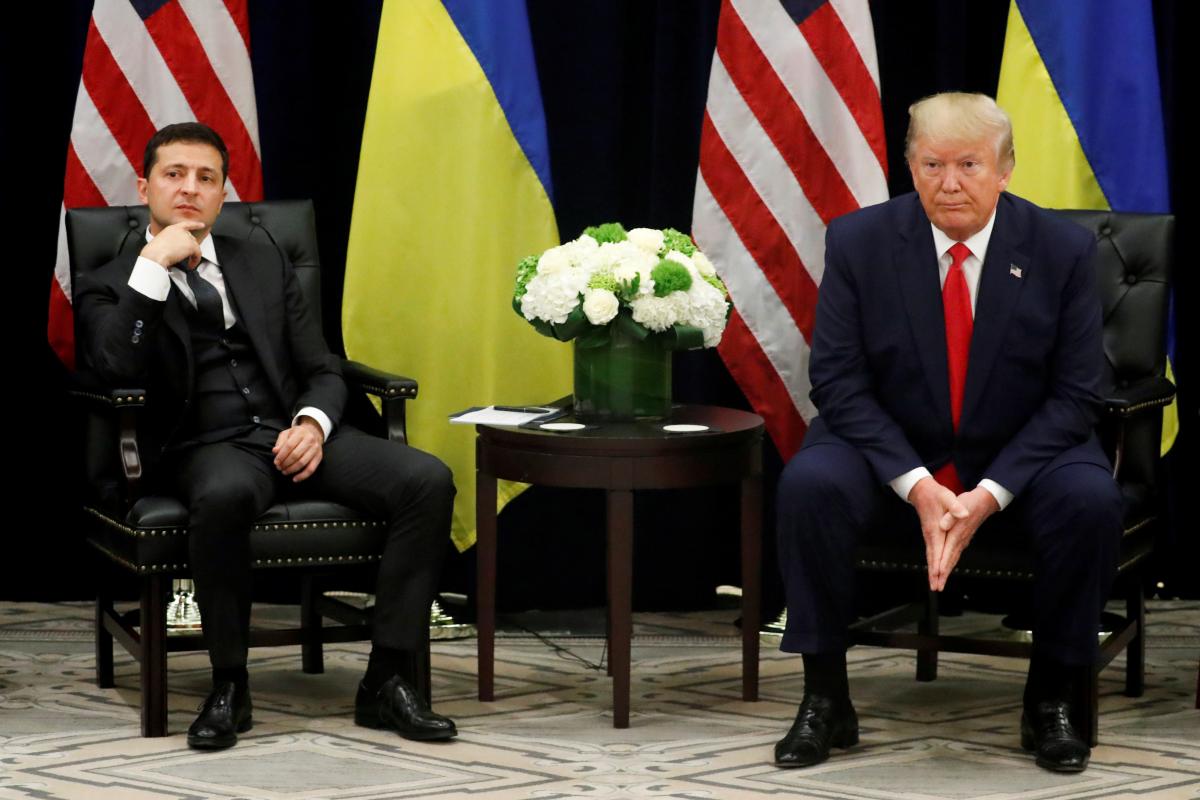 Volodymyr Zelensky (left) and Donald Trump (right) / REUTERS
Congress's impeachment investigation into U.S. President Donald Trump turns on Tuesday, October 8, to United States Ambassador to the European Union Gordon Sondland and the role he may have played in trying to get Ukraine to probe Trump's political rival Joe Biden.
The House of Representatives Foreign Affairs, Intelligence and Oversight Committees staff are expected to ask Sondland to explain why he became involved in dealings with Ukraine, which is not a member of the European Union, Reuters said.
Read alsoKyodo News: Ukraine president denies being pushed by Trump to investigate Biden
According to text messages released by House committee leaders last week, Sondland was heavily involved in contacts with Ukrainian President Volodymyr Zelensky as he sought a meeting with Trump, and Ukrainian officials expressed concern at the administration's decision to block nearly US$400 million in U.S. military assistance for Kyiv.
Charges that Trump pressured Zelensky in a July 25 telephone call to investigate Biden, a leading rival in Trump's 2020 re-election bid, while withholding the military aid, helped prompt House of Representatives Speaker Nancy Pelosi to announce a formal impeachment investigation last month.
Trump has denied wrongdoing.