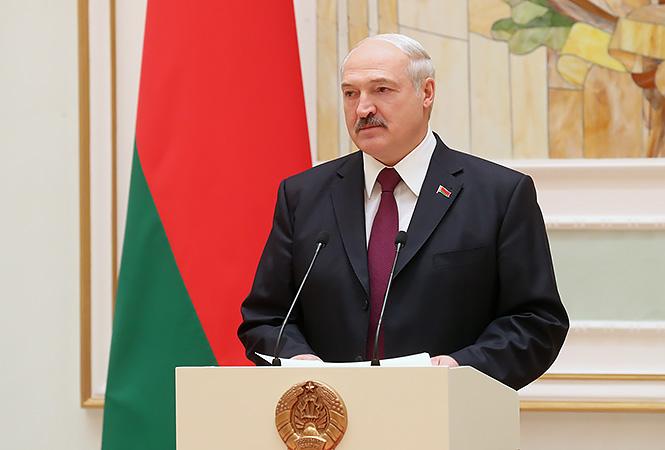 Lukashenko says he sympathizes with Zelensky / president.gov.by
President of Belarus Alexander Lukashenko says Ukraine has been left alone with the problem of Donbas.
"We've left [Ukrainian President Volodymyr] Zelensky one-on-one with this heavy burden, with these problems that are not his problems," he said at the Minsk Dialogue Forum on Tuesday, according to the Belarusian Telegraph Agency (BelTA).
Read alsoZelensky names Belarus Ukraine's key trading partner
"And Europe remains silent – you know who I am speaking about – both from the East and the West. They are only throwing stones at this young man in pursuit of their own interests," he said.
As UNIAN previously reported, Zelensky earlier called Belarus a key partner of Ukraine.