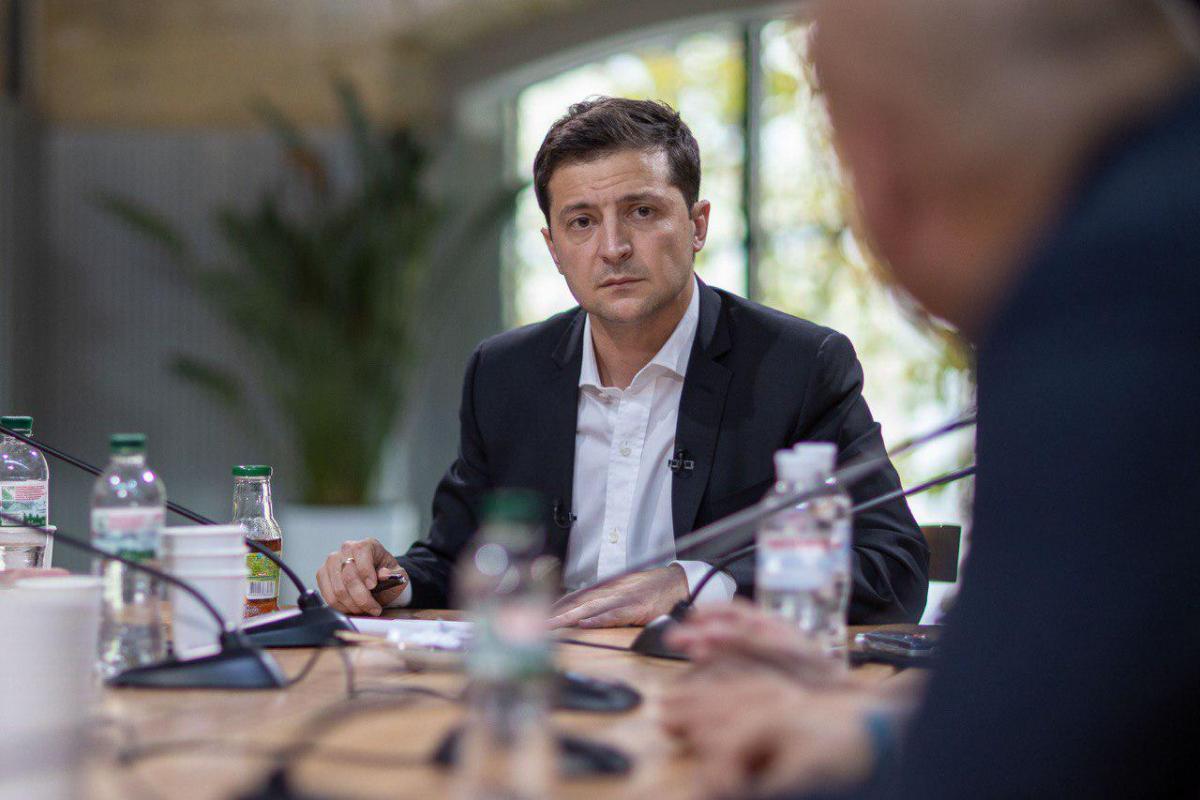 President Zelensky / president.gov.ua
Ukrainian President Volodymyr Zelensky says he would not like to see a frozen conflict in eastern Ukraine, adding that the Transnistrian scenario is unacceptable.
"I wouldn't really want the conflict in Donbas to become frozen, I wouldn't really want us to have a kind of Transnistria or Abkhazia there," he said during a press event in Kyiv on Thursday when asked about scenarios, including a frozen conflict in Donbas, if a Normandy summit fails to reach an agreement.
Read alsoZelensky names his main mission as Ukraine's president
Zelensky said he would not exclude such a scenario. "And what is happening there now? Now we virtually have a Transnistria there ... The only difference between temporarily occupied Donbas and Transnistria or Abkhazia today is that shots are fired there [in eastern Ukraine], that's it. But physically it doesn't matter whether we are going to have a fence or a mine field... That is, if there are no relations and we don't recognize that is a separate territory, it will be a Transnistria. I wouldn't want that, I wouldn't really want it," the president said.