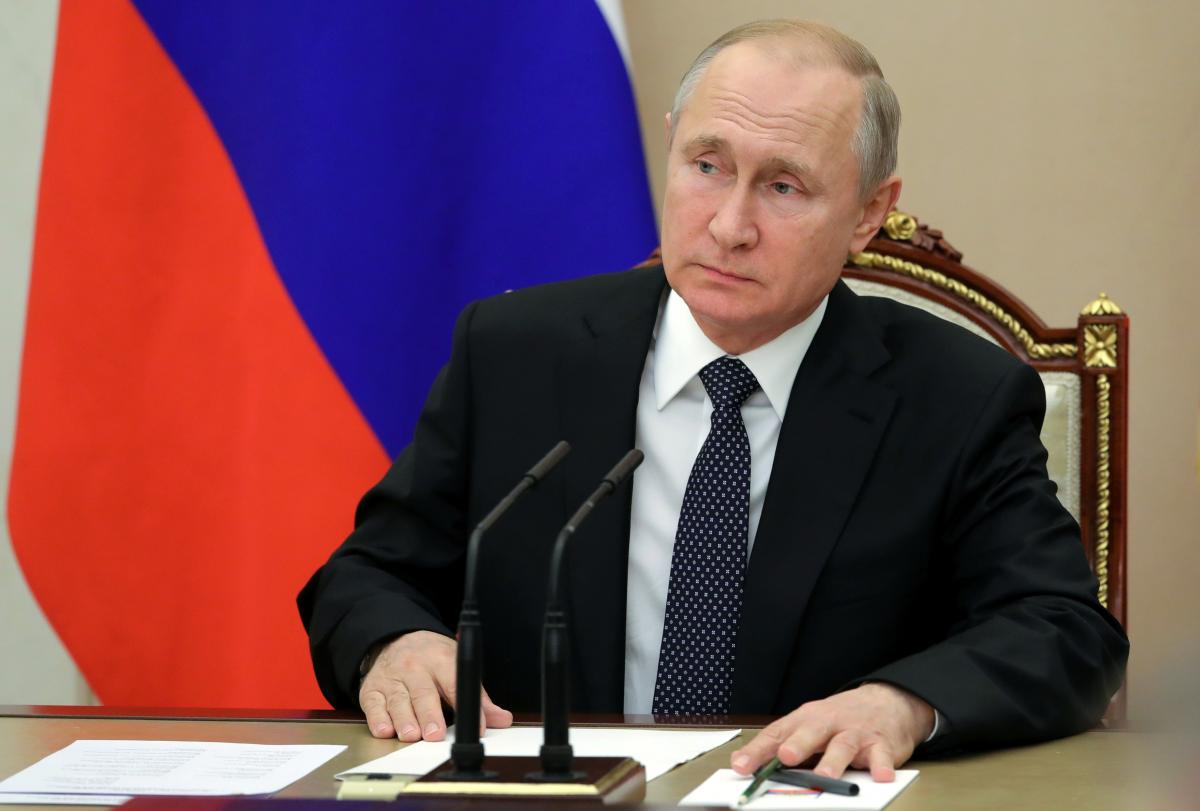 REUTERS
Ever since the Euromaidan protesters in Ukraine toppled their Moscow-leaning president in 2014, Russian state TV channels have depicted the country as a hotbed of fascism led by a "junta."
In one infamous broadcast, Channel One, the Kremlin's flagship station, falsely accused Ukrainian government forces of crucifying a 3-old-year boy, Politico recalls.
These inflammatory broadcasts helped to whip up unprecedented levels of hatred, plunging millions of Russian television viewers into what one academic in Moscow described as a "trance-like state." Just before Ukraine's Maidan revolution, 69 percent of Russians said they were positively disposed toward the country, a figure that slid to just 26 percent in its aftermath, according to polls published by the Moscow-based Levada Center think tank. No wonder then that Sergei Shoigu, the Russian defense minister, once described state media as another branch of the armed forces.
And so when Russian President Vladimir Putin declared this month that Kremlin-funded television channels should give Ukraine a break, it was seen by many as something of a stand-down in his country's conflict with Kyiv.
Read alsoKremlin speaks about "Steinmeier formula," preparations for Normandy summit
"We shouldn't paint our closest neighbor, this fraternal nation ... in an unflattering light," Putin told the Valdai discussion club, an annual gathering of Russian and Western foreign policy experts. "This is wrong." He admitted that there was "something lacking" in Russian state television's coverage of Ukraine.
Putin's eyebrow-raising comments underscored a shift in relations since Volodymyr Zelensky, a 41-year-old former comedian, came to power in Ukraine in May.
"Priorities have changed," said Denis Volkov, deputy director of the Levada Center think tank. "There is a desire to improve relations with Europe to get sanctions scrapped. And for this, there needs to be some progress on the issue of eastern Ukraine. Putin's comments were a signal more for a Western audience than a domestic audience."
Putin's order to television chiefs to tone down the rhetoric is partly a bid to prepare Russians psychologically for the reintegration of Donbas into Ukraine. "This is a signal that Ukraine is not the hell on earth that it was painted to be. After all, we can't reintegrate Donbas into Ukraine if the country is some neo-Nazi hell," said Alexander Baunov, a senior fellow at the Carnegie Moscow Center. "They are trying to show people that Ukraine is not the same as it was in the Maidan era."
Read alsoZelensky asks Defenders Day rally goers not to feed Russian propaganda
Since Putin's comments, Russian state television has stayed on message on Ukraine, with few if any signs of the full-on Orwellian hysteria that once characterized its broadcasts. But all that could change rapidly, if the nascent peace process collapses or if Western sanctions against Moscow remain in place, said Volkov, the Levada Center analyst.
"A positive model of Ukraine could be more advantageous for the Kremlin than a negative one," Volkov said. "But if things don't work out, Ukraine will continue to be portrayed as an enemy. This is all very cynical."