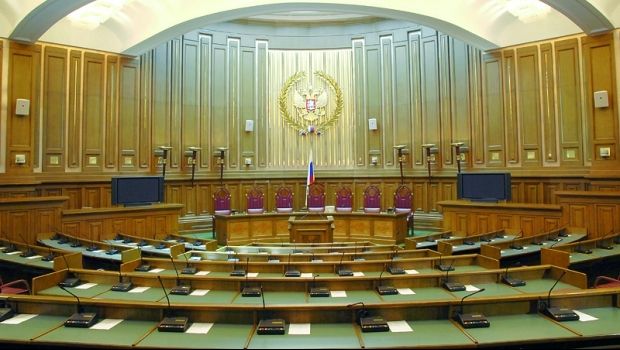 supcourt.ru
The Supreme Court of the Russian Federation on Tuesday, October 15, reduced the term of imprisonment for illegally detained Ukrainian citizen Kostiantyn Davydenko from 10.5 to seven years.
Davydenko is accused of alleged espionage in the interests of the SBU Security Service of Ukraine in the occupied Crimea. In particular, he was allegedly engaged in gathering and sending to the SBU intelligence about new Russian samples of military equipment.
"The ruling of the first instance court is to change and shorten Davydenko's sentence to seven years in prison," Russian news agency TASS quoted the court ruling on October 15.
The case of Davydenko was held behind closed doors "due to the availability of classified materials." The reasons for the decision are still unknown.
Read alsoFM Prystaiko: New Ukraine-Russia prisoner swap reaches decisive stage
At the same time, Davydenko's lawyer Dmitry Dinze said his client was being prepared for a hostage swap.
"The Ukrainian Embassy in Russia has confirmed that Davydenko is on the list for an exchange," the layer told TASS.
As UNIAN reported earlier, the Prosecutor's Office of Ukraine's Autonomous Republic of Crimea (ARC) opened criminal proceedings on illegal imprisonment of Ukrainian activist Oleh Prykhodko in Russian-occupied Crimea.