Greek president promises repayment of all debt
New Greek President Prokopis Pavlopoulos has categorically ruled out his country exiting the euro zone and supports calls for Germany to pay reparations for war crimes carried out by the Nazis, Spiegel Online reported on Monday, according to Ukrainian online newspaper Ukrainska Pravda.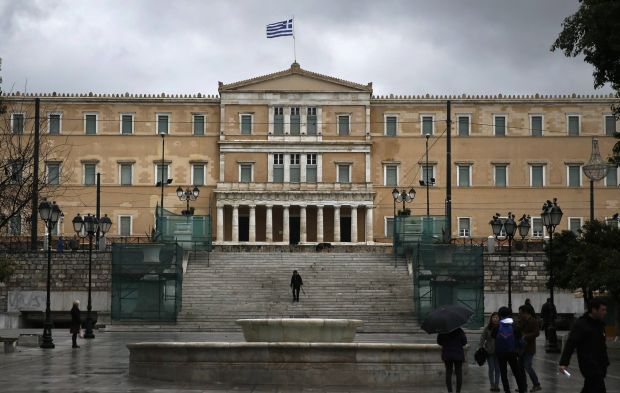 REUTERS
Although Greece is under tremendous financial stress, with the government now forcing hospitals, universities and public agencies to hand over their savings to the central bank, Pavlopoulos stated that his country would fulfill all of its obligations.
"We pay everything we owe to the last euro. We need to keep a balanced budget and gradually decrease our debt," he said.
The president also expressed optimism that the dispute over Greece's debt can still be resolved.
Pavlopoulos said negotiations for a new bailout program are "entering the home stretch."
If you see a spelling error on our site, select it and press Ctrl+Enter