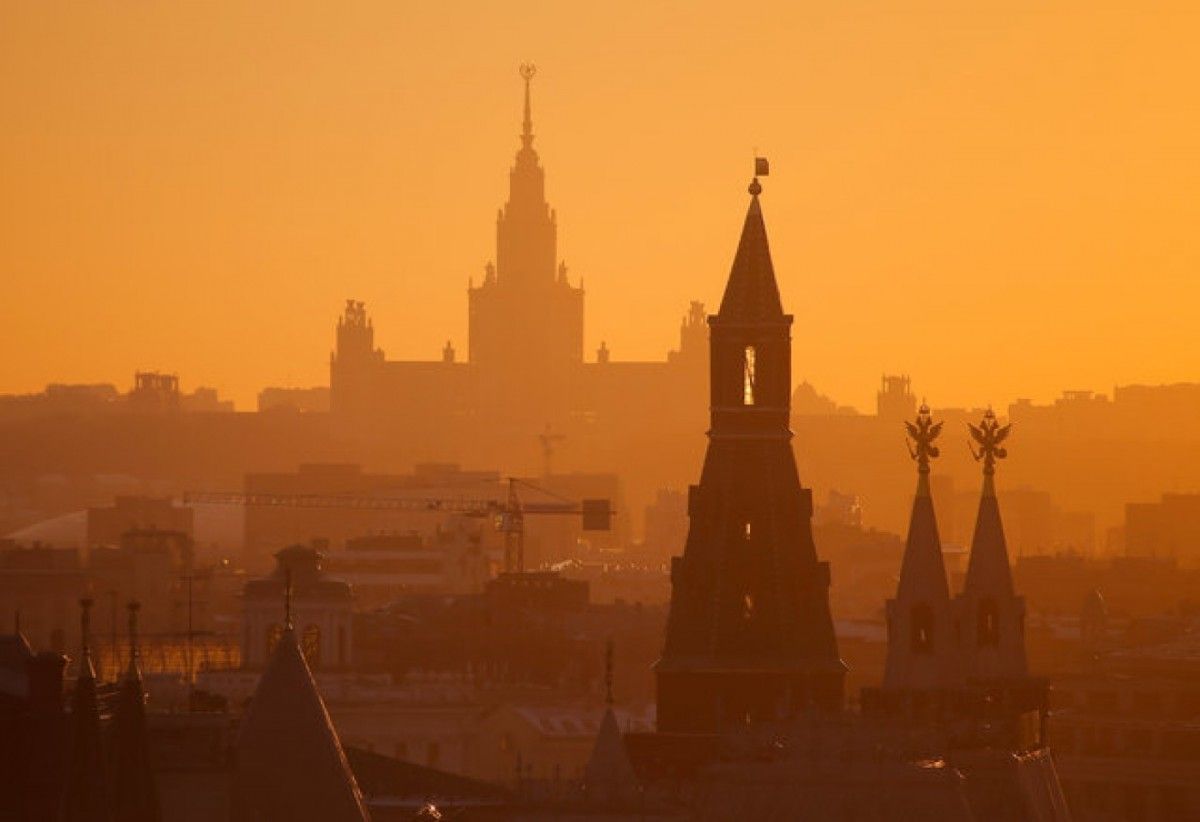 REUTERS
The Kremlin says that Ukraine's demand to dissolve the unrecognized pseudo-republics in eastern Ukraine's Donbas is an unexpected "new input," on which he finds difficult to comment, an UNIAN correspondent in Russia reports.
"This is called a 'new input'. Along the way, new inputs are coming from the Ukrainian side," Dmitry Peskov, press secretary of the Russian president, told reporters Wednesday.
"Here we can safely say that such new input is very unexpected for Moscow, Berlin, and Paris. Therefore, it is still difficult to comment here, whether this means a departure from the Minsk agreements, from the Minsk action plan, whether it means a U-turn on earlier obligations, on previous signatures, and so on – it's not yet clear," Peskov said, answering an UNIAN reporter's question if the Kremlin is ready to contribute to the dissolution of the illegal "LPR/DPR" groups.
Read alsoOnly after dissolution of "LPR/DPR", sustainable ceasefire: Ukraine on implementation of Minsk deal
To the clarifying question of why he thinks Ukraine is moving away from the Set of Measures for the Implementation of the Minsk Agreements (Minsk-2) if the document never mentions the "republics", Peskov said: "The Set of measures was also initiated by representatives of these 'republics', and the finalization of the Set of Measures as a document wouldn't have been possible without coordination with the representatives of the 'republics'."
As UNIAN reported earlier, the Ukrainian side to the Trilateral Contact Group on Tuesday announced the conditions for the implementation of the political bloc of the Minsk agreements on Donbas settlement, says Darka Olifer, press secretary for Ukraine's envoy, ex-president Leonid Kuchma.
She noted that during the Minsk meeting of the TCG's socio-economic subgroup, the Ukrainian side once again raised the issue of the need to have the occupied areas of Donbas stoop using the Russian ruble, return seized Ukrainian state-owned and private property, and restore tax payments to the Ukrainian state budget in strict accordance with Ukrainian legislation.
According to Olifer's post on Facebook, the Ukrainian side emphasized that the implementation of the political bloc of issues that are part of the Minsk Agreements is possible only if the following conditions have been met: the dissolution of the 'LPR/DPR' quasigroups and a complete ceasefire, effective monitoring by the OSCE SMM throughout Ukraine, withdrawal from Ukraine of the armed forces, foreign troops, and military equipment, pullback of forces and assets along the entire line of contact, operation of the Central Election Commission of Ukraine, Ukraine political parties, media and foreign observers, as well as the establishment of control over the Ukrainian-Russian border section now beyond Ukraine's control, and the implementation of other measures stipulated by Ukrainian and international legislation and the Minsk agreements.