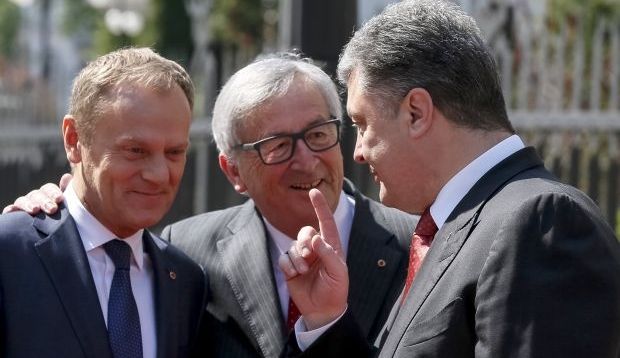 REUTERS
According to Poroshenko, the strategic goal of reforms in the country is membership of the EU.
"We are ambitious in our plans and have faith, and that is why we declare that in five years we must ensure the effective implementation of the Association Agreement and to achieve the conditions that are necessary to apply for membership of the EU," Poroshenko said.
"The European future of Ukraine primarily depends on us. Supporting the European aspirations of the Ukrainian people, I call on the European Union to recognize that Ukraine like any other European state that respects and is ready to defend the common values may become a member of the EU in the future. Of course, subject to the necessary criteria," Poroshenko said.
Poroshenko also said that this was the first such summit since the signing of the Association Agreement between Ukraine and the EU, and that it was "taking place in a new Ukraine."