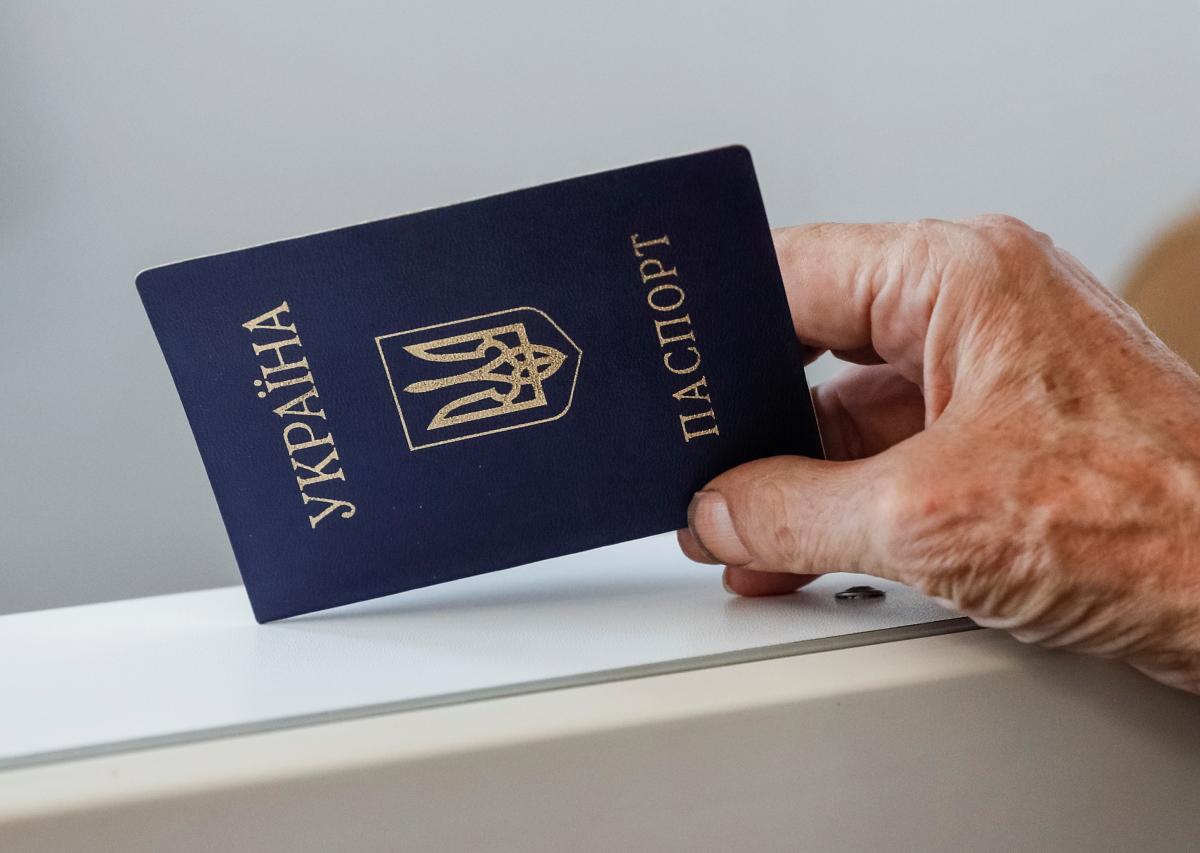 REUTERS
The government is considering the idea of ​​granting the right of dual citizenship persons with the status of foreign Ukrainians, according to Deputy Prime Minister for European and Euro-Atlantic integration Dmytro Kuleba.
The official added that the concept of dual citizenship was being developed at the Ministry of Foreign Affairs, and that the government was considering several ways to implement the idea, according to Novoye Vremya.
The legal status of a foreign Ukrainian has no sufficient content, but the very initiative will allow millions of Ukrainians to maintain contact with their homeland, said the deputy prime minister. According to him, the ban on dual citizenship had been established at the dawn of Ukraine's independence, but now the context has changed.
"Relatively speaking, a Ukrainian has lived somewhere in another country for 30 years already, and they don't want to give up on their passport. They already have a passport of another state, hiding it, not showing it to anyone. But they want to remain citizen of Ukraine and feel they belong to this country. We must respect that. It so happened that millions left, but we must maintain their ties with Ukraine. There is already evolution on this issue, and I hope that society will also support it," Kuleba said.
It is necessary to develop the status of a foreign Ukrainian and simplify the procedure for obtaining it, said MP Ivanna Klympush-Tsintsadze, who heads the Verkhovna Rada Committee on Ukraine's Integration into the EU.
Read alsoZakarpattia ex-governor: Ukraine should allow dual citizenship, but only with EU states
She recalled that the rule on uniform citizenship was prescribed in the Constitution due to the fact that Russia could exploit it.
"We need to analyze overt and covert, potential threats. To do this, we need to analyze the experience of other countries and only after that make any decisions. The status of a foreign Ukrainian can provide a citizen with all rights and opportunities, except the right to vote and be elected," Klympush-Tsintsadze noted.
The future law on dual citizenship should prescribe that it will cover 28 European Union member states, said the ex-head of the Zakarpattia Regional State Administration, Hennady Moskal.
In his opinion, European countries could set stricter requirements for Ukrainians to obtain their citizenship. Even now they exist only for a certain category of applicants, who are required to confirm historical connections and pass a language exam. Those people who already have dual citizenship should be provided with conditions for legalization, Moskal believes.
As an example, Moskal cited Moldova, which even allowed even high-level officials and military to have dual citizenship with Romania. But Ukraine should never allow dual citizenship with Russia, Hennady Moskal emphasized.
"If we wrote in the Constitution that we're going to the European Union but our leaders cannot take us there, give citizens an opportunity to get there on their own. Those who have already received dual citizenship, shouldn't be afraid," said Moskal.
The discussion on dual and multiple citizenship at the government level began about a year ago, recalled Anastasia Fitisova, an expert with the Tsedos analytical center. There is no liability for holding a passport of another state. Usually, the state is not aware of the existence of its citizens' second passport, she added. Regulating dual citizenship will simplify administrative issues like taxation or carrying out a population census, explained Anastasia Fitisova.
At the same time, this could be a threat to security because in addition to migrants and ethnic groups, the issue of dual citizenship could cover people living in the occupied territories.
Read alsoRussian passports for Donbas residents: 60,000 mines planted under Ukrainian statehood
"This year, Russia has simplified for them the procedure for obtaining Russian citizenship ... In conditions of war, it should be impossible to have both Russian and Ukrainian citizenship," said Fitisova.
As reported earlier, in the summer, President of Ukraine Volodymyr Zelensky instructed the Ministry of Foreign Affairs to develop a mechanism for granting Ukrainian citizenship to Ukrainians living abroad.
Zelensky also instructed officials to develop a mechanism for the simplified provision of Ukrainian citizenship to people who suffer from violations of rights and freedoms in their host countries.