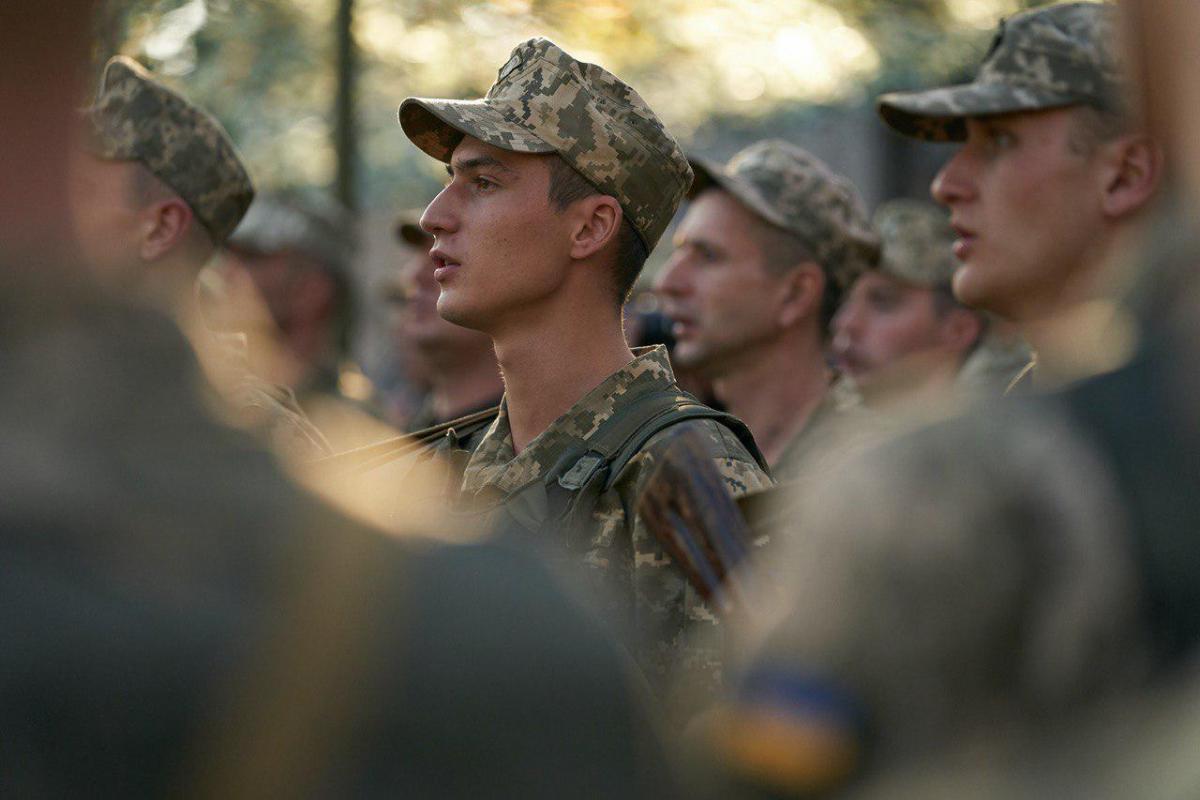 president.gov.ua
The Verkhovna Rada, Ukraine's parliament, has passed a bill "On amending certain legislative acts of Ukraine on the performance of military duty and military service."
Relevant bill No. 0906 was backed by 278 MPs registered in the session hall, according to an UNIAN correspondent.
Deputy Chairman of the Verkhovna Rada Committee on National Security, Defense and Intelligence Mariana Bezuhla said the bill was aimed at "improving Ukraine's legislation on military duty."
She said the bill introduces new military ranks for sergeant and petty officers of the Armed Forces of Ukraine, consistent with NATO standards.
Read alsoUkraine's course toward NATO membership unchanged, but tactics must be amended – Vice PM
According to Bezuhla, the bill increases the role of sergeant and petty officers in the training and education of subordinate personnel, as well as in carrying out their tasks as intended.
She emphasized the bill creates additional motivational factors for citizens of Ukraine to enter contract military service, contributing to the transition of the Armed Forces to a professional basis.
Among other things, the bill provides for changing the name of "regiment" to "brigade" and, accordingly, the regiment commander will be the brigade commander.
According to the bill, when addressing the minister of defense of Ukraine and his deputies, who are civilians, a soldier calls their position, adding the word "pan (pani)" to the job title.
As of today, there are the following army ranks of ordinary, sergeant and petty officers: common soldier; senior soldier; junior sergeant; sergeant; foreman; warrant officer; senior warrant officer.
The bill changes these ranks into recruit; soldier; senior soldier; junior sergeant; sergeant; senior sergeant; first sergeant; staff sergeant; master sergeant; senior master sergeant; chief master sergeant, LB.ua reports.
It is also proposed to change naval ranks: there will be no more midshipmen, but there will be chief foreman, master foreman, senior master foreman, and chief master foreman.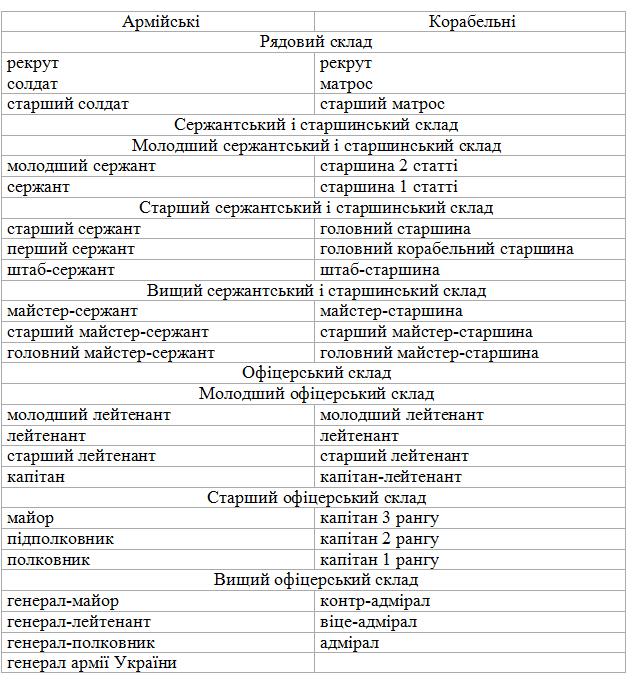 LB.ua