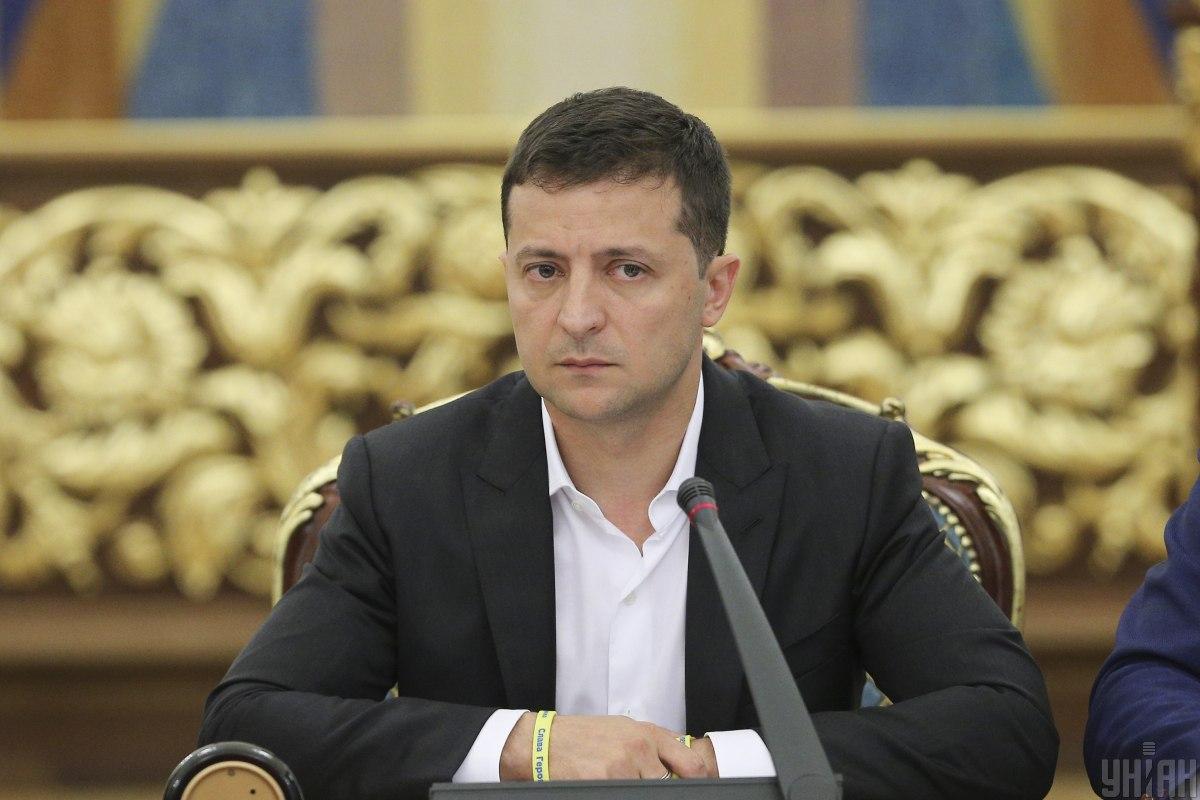 Photo from UNIAN
Ukrainian President Volodymyr Zelensky has signed a decree on "Questions of the Office of the National Security and Defense Council of Ukraine (NSDC)," which approved the structure of the department.
Document No. 764/2019 has been posted on the president's website on October 18.
Read alsoZelensky appoints new NSDC secretary
According to the decree, the NSDC includes: secretary, first deputy secretaries; deputy secretaries; chief of staff; first deputy chief of staff; deputy heads of staff; secretary service; External Security Service; Information Security and Cybersecurity Service; State and Public Security Service; Military Security Service; Mobilization and Territorial Defense Service; Service for military-technical cooperation and the military-industrial complex; Service for ensuring coordination of activities of executive authorities in the field of national security; Economic Security Service; Social and Human Security Service; Critical Infrastructure Security Service; Service for foreign policy security and international cooperation; Service for financial support of the implementation of measures in the field of national security and defense; Service of the Main Situation Center; Organizational Support Service; Strategic Planning and Analysis Service; Service for providing access to public information and media relations; Legal Service; Financial Service; HR Management Service; Secret Security Service; and Service of coordination and administrative work.
The NSDC Secretary has been tasked with bringing the staffing of the Office of the National Security and Defense Council of Ukraine in accordance with this document.