Hopes for visa-free regime between EU and Ukraine quashed after summit in Kyiv
The EU-Ukraine summit that was held in Kyiv on April 27 was actually a failure, and the achievement of the goals by Ukraine, in particular, a visa-free regime with the EU, is further off than before, the head of the International Centre for Policy Studies Vasyl Filipchuk said on Tuesday, according to Ukrainian online news service Apostroph.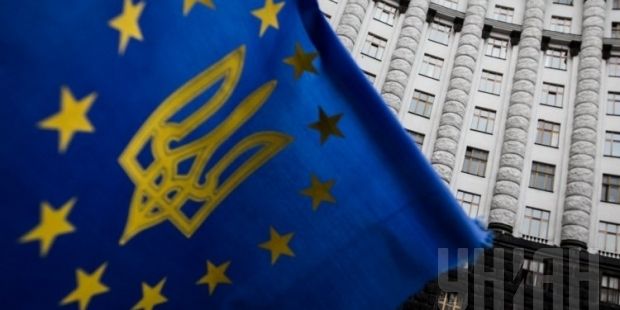 UNIAN
"Taking into account that the summit was the first such event since the Euromaidan, where the citizens of our country gave their lives for the European idea, the results are disappointing. In addition to the lack of reforms, the authorities have failed even such an easy task as [obtaining] a visa-free regime," Filipchuk said.
"Today, every month will only make [obtaining a visa-free regime] more difficult, in connection with the increasing number of refugees. We're losing the credibility that we got at the cost of human lives," Filiphuk said.
In addition, political analyst at the Institute for Euro-Atlantic Cooperation Volodymyr Horbach said relations between Kyiv and Brussels had entered a period of stagnation.
"Relations between Ukraine and the EU have not reached the next level," Horbach said.
"No new initiatives are appearing at these meetings. It is bad that the European bureaucracy is lagging behind in the evaluation of the events, and continues to exist within a reality that no longer exists. No new messages or new ideas were brought to Kyiv by either Tusk or Juncker. It's as if nothing had happened in the last year."
If you see a spelling error on our site, select it and press Ctrl+Enter