Juncker gives conditions for provision of EU aid to Ukraine
Among the main reforms the EU expects from Ukraine are those related to the judiciary system, public administration, the prosecutor's office, election legislation, the energy sector and decentralization, European Commission President Jean-Claude Juncker said at the International Conference in Support of Ukraine in Kyiv on Tuesday.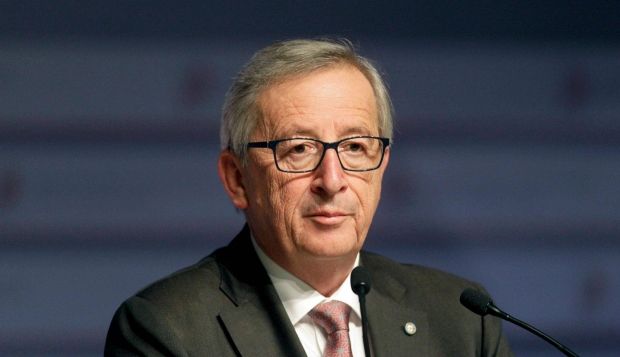 REUTERS
Progress in the implementation these reforms will determine the further provision of financial and political support to Ukraine from the EU, Juncker said
"The reforms should be continued, they should be trustworthy and fast," he said.
"You continue to reform the country - we continue to help you."
According to Juncker, the reform of public administration should depoliticise the executive branch, the energy market requires diversification and liberalization, while decentralization will allow the elimination of geopolitical tensions in some regions of Ukraine.
"These are the agreements that we make with you. We're not imposing anything – this is a partnership agreement," the EC president said.
As UNIAN reported earlier, by the end of the year Ukraine expects to receive two tranches of aid funds from the European Union worth a total of EUR 1.8 billion within the framework of a new program of macro-financial assistance to Ukraine approved in January this year.
If you see a spelling error on our site, select it and press Ctrl+Enter