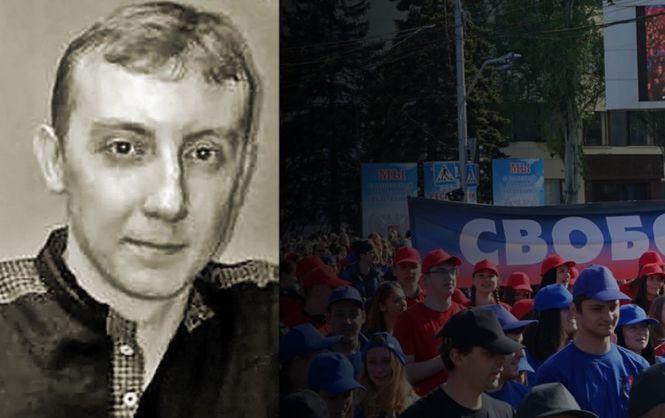 Chornomorka TV
The United States Embassy in Kyiv has expressed deep concern over the reports on the sentencing in the so-called "DPR", the territory in eastern Ukraine beyond control of Kyiv government, to a 15-year prison term on trumped-up prison charges.
"We are deeply concerned by reports that journalist Stanislav Aseyev has been sentenced by the so-called 'Donetsk People's Republic" to 15 years in prison. We call on Russia & the forces it backs to immediately release him & other Ukrainians who have been unjustly detained," the diplomats wrote on the Embassy's official Twitter page.
Read alsoSentsov to visit European Parliament on Nov 25 – journalist
As UNIAN reported earlier, on Oct 22, Russian-backed forces in the unrecognized "DPR" said Ukrainian journalist Stanislav Aseyev was sentenced to 15 years in prison.
A columnist with the RFE/RL's Donbas.Realii project, Aseyev had been held in the "DPR" captivity since May or June 2017, according to conflicting reports. In the first two weeks since he went missing, no reports came on his whereabouts.
Later, the "DPR" acknowledged the fact of holding the Ukrainian in captivity and claimed he was being suspected of "espionage" in favor of Ukraine.
The Ministry of Foreign Affairs of Ukraine has expressed strong protest to Russia over the so-called "court verdict" as regards Aseyev.