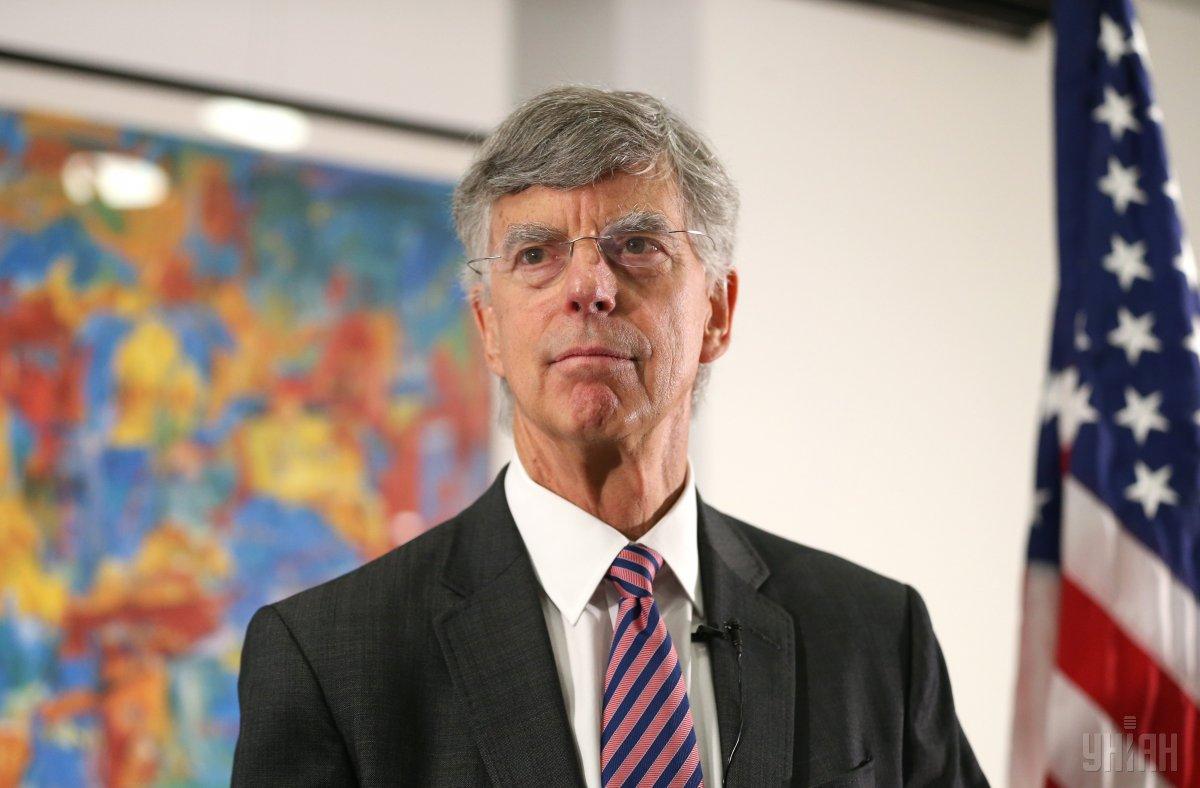 Photo from UNIAN
William Taylor, Charge d'Affaires, a.i. of the U.S. Embassy in Kyiv, who replaced Ambassador Marie Yovanovitch after she was ousted by Donald Trump, told House impeachment investigators on Tuesday of intense efforts by administration officials to secure politically-motivated investigations of Trump's rivals in exchange for a White House meeting with Ukraine's president and critical military aid, according to sources in the room for the testimony.
Another person in the room said Taylor's statement described "how pervasive the efforts were" among Trump's allies to convince Ukrainian officials to launch an investigation targeting former Vice President Joe Biden and another probe centering on a debunked conspiracy theory regarding the 2016 election, Politico reports.
Taylor also described the extent to which military assistance to Ukraine and a potential White House meeting with Trump and his Ukrainian counterpart were tied to those investigations, the source added.
Read alsoTrump viewed Ukraine as adversary, not ally, witnesses say – media
Rep. Stephen Lynch, a senior member of the House Oversight and Reform Committee, characterized the testimony as a "sea change" that "could accelerate" the impeachment inquiry. Another lawmaker, Democratic Rep. Tom Malinowski, said it was "the most thorough accounting we've had of the timeline."
"I'll tell you, as a former State Department political appointee, in my experience the difference between career folks and political appointees is the career folks take very good notes," Malinowski said, hinting that Taylor provided corroboration to back up his recollections.
Trump, who urged Ukrainian President Volodymyr Zelensky to investigate Biden in a July 25 phone call, has denied the charge that military assistance was used as leverage to bend Zelensky to his will.
But the episode is at the heart of Democrats' deepening impeachment investigation over whether Trump abused his power by leveraging America's diplomatic and military might to benefit his 2020 re-election campaign.