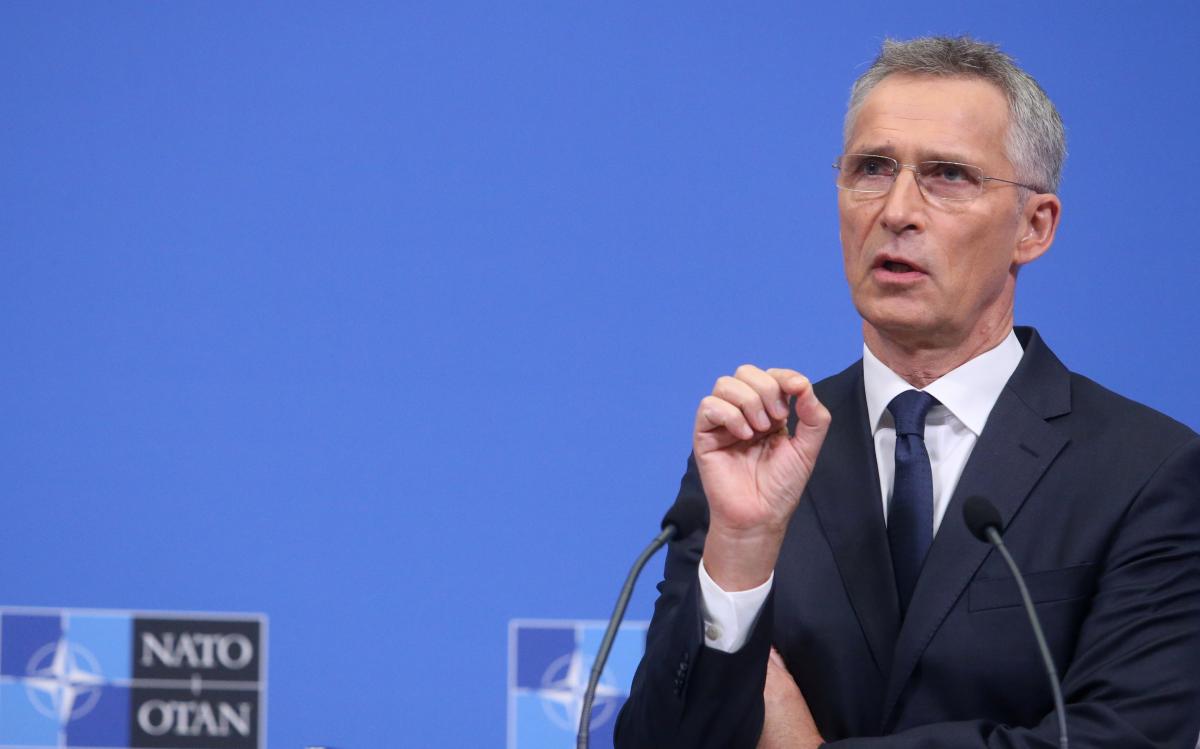 REUTERS
NATO Secretary General Jens Stoltenberg says the Alliance is now in the process of extending assistance to Ukraine.
Speaking at a Brussels press conference ahead of a two-day meeting of the NATO defense ministers, Stoltenberg was asked to comment on U.S. President Donald Trump's earlier claim that one of the reasons to suspend Ukraine aid was that European Allies too little in terms of sharing the burden of help to Ukraine, as well as the question, whether he was aware of any U.S. efforts to get the rest of NATO to increase the Ukraine aid.
Stoltenberg said that all Allies were providing "significant support" to Ukraine.
"I, as secretary general, am always pushing Allies to provide more. So I urge Allies to step up, to provide more trainers, to provide more money to the trust funds, to have more activities with Ukraine," he said.
Read alsoZelesnky's Office calls for synchronizing reform of security bodies
The NATO chief added that he met with President Zelensky whom he told that the Alliance would continue supporting Ukraine and increase these efforts.
"We are actually in the process of stepping up our support to Ukraine," said Stoltenberg.
He added that in April this year, NATO defense ministers met in Washington where they agreed on the new package of Ukraine aid, including to increase capabilities of the country's Navy.
At the same time, Stoltenberg said the issue of Ukraine support would be addressed in the coming two days during the defense ministers' meeting in Brussels. "That's the ongoing conversation in NATO," he said, repeating that he always urges Allies to step up support.